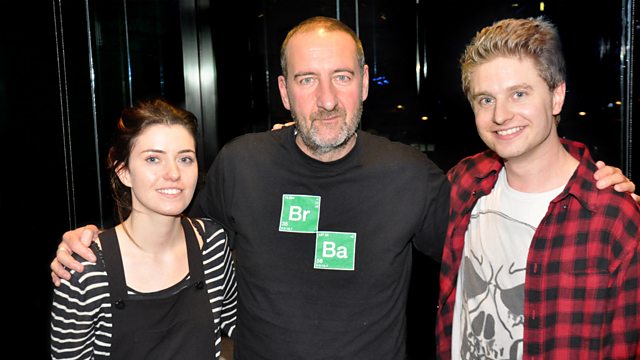 Blood Red Shoes
Blood Red Shoes are keeping Marc Company tonight, and chances are they will be playing a few songs as well!
Picture the scene, Brighton the year 2004, two local bands Cats On Form and Lady Muck decide to call it a day. Two members of those bands decide to get together for a jam, those two musicians were Laura-Mary Carter and Steven Ansell and from those small embers the fire that is Blood Red Shoes was created.
Now three LPs in (In Time to Voices on V2 being the latest) and currently on tour with Gaslight Anthem things seem to be going rather well for the indie/garage/rock duo.
The door's open so come on in and listen to what we think will be a ruddy marvellous session from Blood Red Shoes.
Last on