More about Michel Roux Jr

Michel Roux Jr took over the helm at the world famous Michelin starred Le Gavroche in 1991. Since then, he has won numerous awards for his cuisine and has continued to set the standard for classical French fine dining in London. Prior to Le Gavroche, Michel honed his skills working for master chefs in Paris, Lyon, Hong Kong and London, spending two years with Alain Chapel and cooking at the Elysée Palace for President Mitterrand.

 

Michel is a judge and presenter on MasterChef: The Professionals and hosted Michel Roux's Service, where he trained eight young people in the art of front-of-house. In previous series of Great British Food Revival, Michel looked at the way we cook with bread and pears.

 

More about James Martin

James Martin is passionate about celebrating British food, using the best ingredients possible and creating simple, delicious recipes accessible to all. James's early love of food was nurtured at Castle Howard where his father ran the catering. He often helped out and helped to cook for the Queen Mother when he was 11. James was just 22 when he opened the Hotel and Bistro du Vin in Winchester as Head Chef, changing the menu daily.

 

James Martin regularly presents Saturday Kitchen and Saturday Kitchen Best Bites, as well as many programmes for UKTV Food. He also writes columns for the Mail on Sunday, BBC Good Food magazine and Sky Magazine. In previous series of Great British Food Revival, James looked at the way we cook with eggs and apples.

 
Credits
Presenter

Michel Roux Jr
Presenter

James Martin
Executive Producer

Bridget Boseley
Participant

Sue Barker
Participant

Andrew Castle
Participant

Tim Henman
Recipes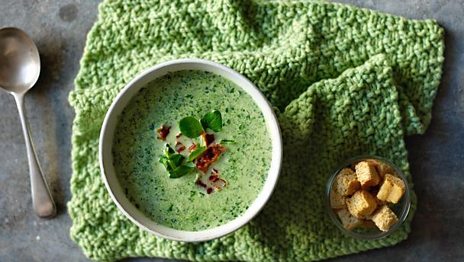 Try own food revival at home with the recipes on BBC Food.