Add music you love and enjoy it with
The Edge Of The Eighties (Various Artists), Sony BMG

The Best Footie Anthems In The World...Ever!, Virgin

Don Jackson

World Of Sport (World Of Sport March)

The A-Z Of British TV Themes (Vol.3), Play It Again, Sam

The Best Footie Anthems In The World...Ever!, Virgin

The Best Footie Anthems In The World...Ever!, Virgin

Bob Dylan

The Times They Are A-Changin'

The Best Of Bob Dylan, Columbia

Some Kind Of Trouble, Atlantic, 1

The Best Northern Soul All-Nighter (V, Virgin, 7

The Light Between Us, Epic, 1

(CD Single), Lava/Atlantic

T. Rex

Ride A White Swan

Million Sellers Vol.18 - The Seventie, Disky

The Smiths - The Very Best Of, WEA, 2

Cool Couples (Various Artists), Sanctuary

Keane

Everybody's Changing

(CD Single), Transcopic Records

Galore - The Best Of Kirsty MacColl, Virgin

Fantastic 70's (Various Artists), Sony Tv/Columbia, 9

(CD Single), Navigator Records

(CD Single), Navigator Records

Status Quo

What You're Proposing

Whatever You Want - V.Best Of Status, Polygram Tv

Queen

Radio Gaga

Queen - Greatest Hits II, Parlophone

Rip It Up (Various Artists), EMI

Fall To Grace: Bonus Tracks, Sony

The Best 90's Album In The World...Ev, Virgin
Pause for Thought

With Riazat Butt, Journalist and Broadcaster.

In the last few weeks I've been getting text messages from friends asking me to forgive them for any broken promises or any wrongdoings committed. It feels very final – as if we'll never see each other again. Of course we will, but they won't be the same.

They're performing the Hajj right now, one of the five pillars of Islam. The pilgrimage is an obligation for every able-bodied person who can afford it. But it's important you go once your house is in order. The idea is you return from the Hajj to a fresh start, your sins washed away.

As a journalist, I've been lucky enough to report twice on the Hajj, but have never performed it. I chose work over worship, thinking one would suffer at the expense of the other if I did both.

Instead, I followed the pilgrims, observing the observant, as they fulfilled their duties and toiled away in the heat, a world away from their home comforts and material possessions.

Many people find obligations unattractive because they involve commitment and sacrifice. Finding time to go somewhere, refraining from certain activities or carrying them out can be inconvenient, even unpleasant.

The Dalai Lama said the purpose of all major religious traditions was not to construct big temples on the outside, but to create temples of goodness and compassion inside. It's a radical thing for a religious leader to say, but he's on to something. And this is at the heart of what millions of Muslims try to achieve at Hajj.

For me, I felt there was little point in performing the Hajj when my priorities lay elsewhere. I also felt people were expecting me to do it since I was already in Mecca. But it didn't feel right. There's a danger in ending up focusing on the external and losing sight of internal.

I'm not a pick and mix Muslim, but I'd rather work from the inside out than tick a box just to make someone else happy.
BBC Playlister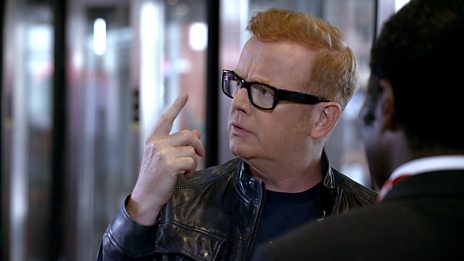 Chris has a song stuck in his head - but what is it? That's why he needs BBC Playlister!
500 WORDS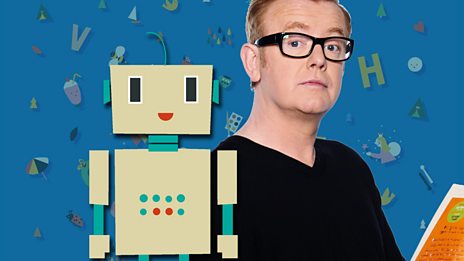 Featuring celebrity videos and top writing tips!
Podcast
Catch up with the latest Breakfast fun with Chris Evans. Hear the best stories and the biggest…