Add music you love and enjoy it with
True Brit (Various Artists), Polygram Tv

Train & Ashley Monroe

Bruises

California 37, Columbia, 1

Jackie Wilson

(Your Love Keeps Lifting Me) Higher & Higher

Midnight Soul (Various Artists), Music Club

(CD Single), Hollywood Records

The Beatles

I Should Have Known Better

The Beatles - A Hard Day's Night, Parlophone, 2

The White Album, Parlophone, 16

Mick Hucknall

That's How Strong My Love Is

(CD Single), ATCO Records, 1

The Supremes

Stop! In The Name Of Love

Diana Ross & The Supremes - 40 Motown, Polygram Tv

Lindisfarne - On Tap, Essential

Acuff-Rose Opryland Music: 50th Anniv, Acuff-Rose Opryland

Elbow

One Day Like This

(CD Single), Fiction, 1

Greatest Hits Of The 80's (Various), Disky, 5

Meat Loaf

You Took The Words Right Out Of My Mouth

The Very Best Of Meatloaf, Virgin

Meat Loaf

Two Out Of Three Ain't Bad

No Greater Love (Various Artists), Global Records & Tapes

Genesis

Turn It On Again

Genesis - Duke, Virgin

Now 13, Part 2 (Various Artists), Now
Pause for Thought

From Rev'd Rob Gillion

It's Faith in the world week and where better to start than with Pause for Thought contributions from different faiths each day.

I want to suggest that we have more in common than we have differences.
I had the joy this week of leading school assembly for the nursery at our Church school.

We have a very high percentage of Muslim children, and when their parents were asked why send them to a Christian Church school they said because we know our faith will be respected, they will be taught moral values and virtues. "I know it's not the only place to get those things."

Well in assembly I told a story from the Bible where Jesus spoke about love, forgiveness, and being able to say sorry.

I was reminded as I sat on a very small chair in the classroom some of the rules of my old nursery school and how they could apply to us all in the world.

Share everything; play fair; don't hit people; Don't take things that are not yours; say you're sorry when you hurt somebody; have biscuits and milk and take a nap in the afternoon. And finally, when you go out into the world watch out for traffic, hold hands and stick together.

With our theatre work in the church with teenagers at risk at the end of every rehearsal, and before every performance we hold hands in a circle in prayer. They come from different cultures and hold different beliefs – but we unite in God's love.

Think what a better world it would be if we all had biscuits and milk about three in the afternoon and then lay down for a nap. And it's still true, no matter how old you are when you go out into the world its better to hold hands and stick together.

Singing songs is also an important part of nursery learning, and of course rap for the young people! –

This song – our own British National anthem sums up for me this world faith's week.

Not on this land alone
But by God's mercies known
On ev'ry shore.
Lord , make the nations see
That all humanity
Should form one family
The wide world o'er.
BBC Playlister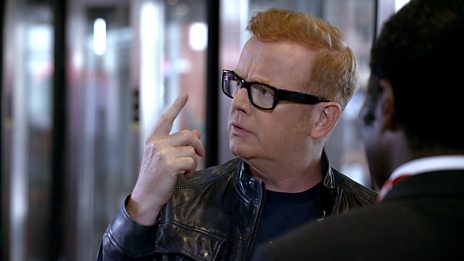 Chris has a song stuck in his head - but what is it? That's why he needs BBC Playlister!
500 WORDS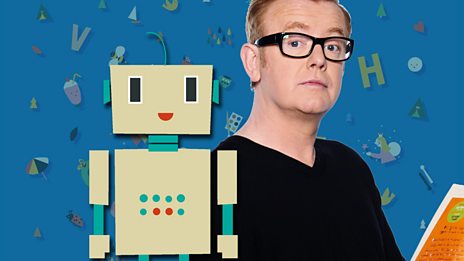 Featuring celebrity videos and top writing tips!
Podcast
Catch up with the latest Breakfast fun with Chris Evans. Hear the best stories and the biggest…