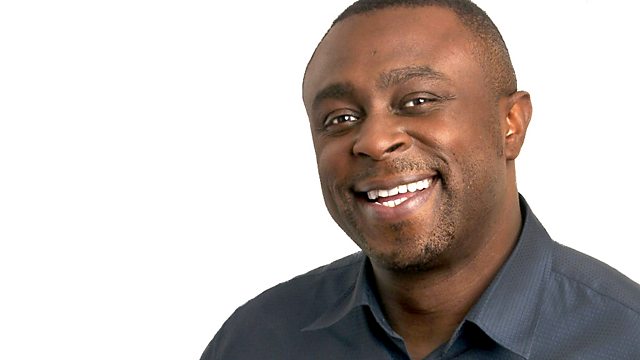 19/10/2012
Protestors in Athens clash with police over austerity measures as Europe's leaders meet to find a solution to the Eurozone crisis.
British police fly to the Greek island of Kos to search for the body of the toddler Ben Needham.
Fourteen million people have taken part in the world's biggest earthquake drill with more are thought to have taken part - including more than nine million in Los Angeles where a drill was organised.
Dotun talks to Dan Rooney who is the US Ambassador to Ireland and president of the NFL team the Pittsburgh Steelers. He's also the driving force behind the 'Rooney Rule' which has been adopted in American football and has seen an increase in the number of black and minority coaches in the game.
US president Barack Obama continues his campaign with an appearance on the US comedy programme The Daily Show.
And a Lincolnshire farmer could be about to uncover a number of boxed Spitfire fighter planes which were dis-assembled and buried omn the site of a former RAF air base in Burma.
Last on