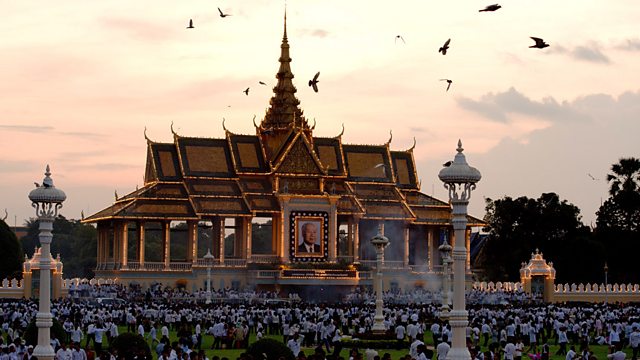 Keith Campbell, King Sihanouk, Wendy Greengross, Danny Sims, Sylvia Kristel
Listen in pop-out player
John Wilson on
Professor Keith Campbell, the geneticist whose cloning experiments helped create Dolly the Sheep.
King Norodom Sihanouk of Cambodia, who led his country to independence, was forced into exile after a coup and later returned as part of a deal with the Khmer Rouge.
Wendy Greengross - a pioneering GP who became a tabloid agony aunt and sex counsellor.
Danny Sims, the music manager who discovered Bob Marley.
And actress Sylvia Kristel who starred in the Emmanuelle series of erotic films.
They're all coming up after the news at 4pm.
Last on
Professor Keith Campbell
Last Word spoke to his scientific partner Ian Wilmut and to journalist Brian Appleyard.
Born 23 May 1954; died 5 October 2012 aged 58.
King Norodom Sihanouk
Last Word spoke to Pung Chhiv Kek, director of one of the first human rights organisations in Cambodia, who knew King Sihanouk personally, and to  BBC correspondent Guy DeLauney. 
Born 31 October 1922; died 15 October 2012 aged 89.
Dr Wendy Greengross
John spoke to her daughter Hilary Kates, to Rabbi Lionel Blue and to her colleague at Leonard Cheshire Disability, John Knight.
Born 25 April 1925; died 10 October 2012 aged 87.
Danny Sims
Last Word heard from music writer Chris Salewicz. 
Born 9 November 1936; died 3 October 2012 aged 75.
Sylvia Kristel
Born 28 September 1952; died 17 October 2012 aged 60.