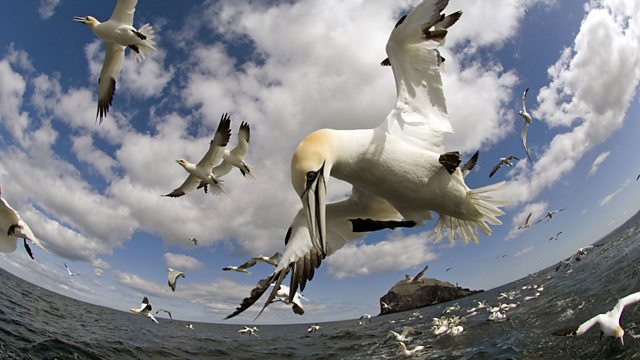 13/10/2012
Should birds have been included in the Scottish government's future plans on marine protection? Euan McIlwraith talks to the RSPB.
What happened when school children in Buckie decided to take over the town's farmers' market for a day?
The sculptor charged with restoring part of a 500-year-old archway smashed to pieces after a van crashed into it.
Sauna or brewery? Mark Stephen joins volunteer archaeologists helping to uncover the mysteries of a burnt mound in Assynt.
A sunny afternoon on Lomondside with two of the national park's volunteer rangers.
Liveaboard. Cruising Scotland's canals in a luxury floating home.
Plus, our series on Scotland's native trees turns to the alder.
And Mark confronts his worst fears on an aerial assault course.
Last on