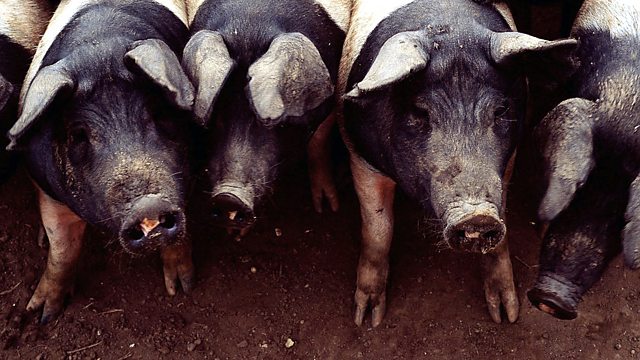 18/10/2012
Sainsburys is dropping the Food Quality Standard, the Red Tractor logo, from its products in order to 'simplify' their labels. They say new EU regulations increasing the amount of information will make it confusing for shoppers. David Clarke from the Red Tractor scheme says he is disappointed by the supermarket's decision.
A new study by academics at Cambridge University has found that up to a fifth of cattle herds with previous TB problems may be harbouring hidden infection - despite testing clear of the disease. Professor James Wood says there's greater potential for TB to spread within larger herds.
A study at Washington State University says genetically modified crops engineered to need less weedkiller, actually need more. Dr Charles Benbrook told Farming Today that the use of GM crops led to an extra 239 million kilograms of herbicide being sprayed in the United States between 1996 and 2011.
Farming Today was presented by Anna Hill and produced in Birmingham by Ruth Sanderson.
Last on