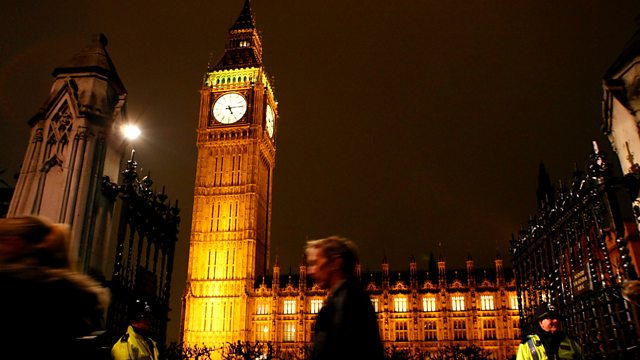 17/10/2012
David Cameron and Ed Miliband clash over Chief Whip Andrew Mitchell's future after his row with police at the Downing Street gates.
The Prime Minister said that what Mr Mitchell "did and said" was wrong, but he had apologised and the officer involved had accepted it. The Labour leader said despite the apology Mr Mitchell should not keep his job.
MPs and Peers looking into banking standards hear from a former chairman of the Federal Reserve, Paul Volcker.
In the House of Lords, ministers face a challenge over the care of vulnerable elderly people.
And Conservative MP and environmentalist, Zac Goldsmith, calls for action to end the use of plastic bags.
Curran and team report on today's events in Parliament.
Last on