Recoiling the Arab Spring
Listen in pop-out player
The ultra-conservative Salafist movement, which is said to be the fastest growing branch of Islam, has been blamed for being behind many of the recent violent protests over an anti-Muslim film which appeared on the internet. Jenny Cuffe investigates the spread of Salafism across the countries of the Arab Spring. She asks what threat it poses to democracy in the whole region and also examines concerns in Europe that Salafists now represent a significant security risk.
Presenter: Jenny Cuffe
Producer: Ian Muir-Cochrane.
Last on
Allan Urry investigates claims that Iran has been stepping up its support for terrorism.

Fran Abrams investigates the corruption that lay behind the Mubarak regime.

The role played by Egypt and its President Hosni Mubarak in the Gaza crisis.
READ THE PROGRAMME TRANSCRIPT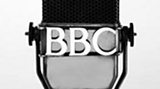 The hardline Salafist movement has associated with recent violent protests in Arab Spring countries. Jenny Cuffe investigates what threat it now poses to democracy in the region.