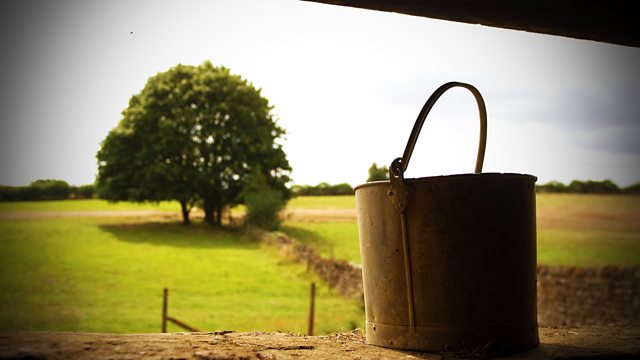 16/10/2012
Ed discovers Emma's invitation to the wedding in London. He wants to find a way for her to go, but Emma thinks he's dreaming. Ed goes in search of Fallon. He tells his dad he thought maybe Emma could borrow something to wear. He knows that's only the tip of the iceberg, but he'd love Emma to be able to go to the wedding. Eddie wishes he could help. Ed understands things are tight for his parents too, and tells Eddie not to worry.
Fallon's relieved to discover that Kirsty's not interested in a full time job at Jaxx. But she's still worried that if she doesn't get the job Rhys will have to go. Kirsty points out that Rhys would still be out even if Fallon doesn't go for it. Kenton wants to be at the Bull whatever happens at Jaxx. Fallon is persuaded.
They're intercepted by Lynda looking to recruit Kirsty for her production. Eventually Kirsty agrees that joining in with a song might be fun. Lynda thanks Fallon, Kirsty and Rhys for their commitment, especially now Fallon will also have a new job to contend with. Fallon remains equivocal. Lynda sweeps on, observing that Rhys will miss Fallon. Yes, admits Rhys, he will.
Last on