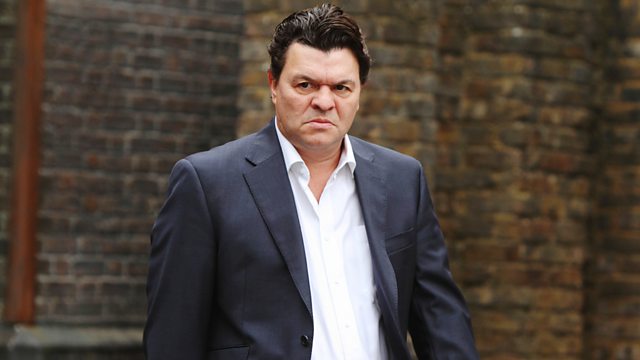 11/10/2012
Sharon avoids Jack and Tanya and deflects Dennis' questions about his dad. She retrieves her pills from the R&R filing cabinet but doesn't take any, throwing one bottle against the wall. Sharon eventually lets Tanya in but remains hostile. Phil's distracted when Sharon visits; he's had a meeting with Jimmie about Lexi. Jack finds Sharon's pills. Sharon claims she doesn't need them and washes them down the sink but Jack realises she's hidden some in her hand. Jack assures Sharon she's strong, and a good mother, he too knows the pain of losing someone. They kiss, Sharon quickly leaves but gives Jack the remaining pills to look after.
Phil tells Lola he's there when Billy lets her down. Lola arranges Lexi's toys on the sofa. During Lexi's visit, Lola's thrilled to have her daughter back in her arms. Billy can't bear to see the distress Lola's in after Trish has taken Lexi away.
Tanya's not talking to Max. Derek informs Alice he wants to know where she is at all times. When Max supports Tanya over Derek, Derek threatens to tell her some home truths. Jack confronts Derek about his treatment of Sharon. After learning from Max what Derek did at the party, Alice gives him a lecture; it was his expensive phone that prompted the mugging. She makes Derek apologise to Tanya. Afterwards, Derek tells Max 'they' want more money but insists he'll handle it.
Danny and Syed flirt; Syed gives Danny a signed contract. Christian's annoyed when he discovers Syed hasn't posted the wedding invitations. Zainab's interference on dress code and wedding guests upsets Christian but her early wedding present, a group photo shoot, makes him feel part of the family. Christian and Syed agree on a small and intimate wedding. Syed calls Danny and asks how he's fixed for tomorrow.
Last on
Credits
| Role | Contributor |
| --- | --- |
| Syed Masood | Marc Elliott |
| Christian Clarke | John Partridge |
| Tamwar Masood | Himesh Patel |
| Zainab Khan | Nina Wadia |
| Masood Ahmed | Nitin Ganatra |
| Lola Pearce | Danielle Harold |
| Billy Mitchell | Perry Fenwick |
| Phil Mitchell | Steve McFadden |
| Sharon Rickman | Letitia Dean |
| Dennis Rickman | Harry Hickles |
| Jack Branning | Scott Maslen |
| Derek Branning | Jamie Foreman |
| Alice Branning | Jasmyn Banks |
| Max Branning | Jake Wood |
| Tanya Cross | Jo Joyner |
| Abi Branning | Lorna Fitzgerald |
| Lauren Branning | Jacqueline Jossa |
| Danny Pennant | Gary Lucy |
| Trish Barnes | Tessa Churchard |
| Executive Producer | Lorraine Newman |
| Director | Steve Finn |
| Writer | Michael Begley |