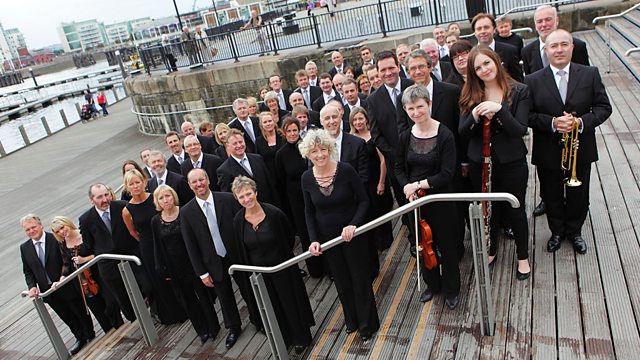 Two deeply felt contemplations of death and the transience of life today. Kenneth Leighton's Symphony No.2, a requiem dedicated to the composer's mother, is a score of great visceral power for soprano soloist orchestra and choir. Its six movements set the metaphysical poets and are nourished by the words of John Donne, Thomas Traherne and George Herbert. Mahler's Das Lied von der Erde pursues similar themes, life, death, and salvation, and for many remains unrivalled in the sublimity stakes. Birgit Remmert and John Daszak take the solo roles in a performance from Swansea's Brangwyn Hall. Mahler never heard that piece and nor did American Edward MacDowell his Piano Concerto No.2 in D Minor which is our centrepiece. The story goes that Macdowell was so captivated by a performance by the actress Ellen Terry as Beatrice in 'Much Ado About Nothing' that the second movement of this concerto was forged immediately afterwards. Presented by Penny Gore.
Leighton: Symphony No.2 'Sinfonia Mistica'
Sarah Fox (soprano)
BBC National Orchestra of Wales
Richard Hickox (conductor)
2.50pm
MacDowell: Piano Concerto No.2 in D Minor Op.23
Seta Tanyel (piano)
BBC Scottish Symphony Orchestra
Martyn Brabbins (conductor)
from 3.15pm
Mahler: Das Lied von der Erde
Birgit Remmert (soprano)
John Daszak (tenor)
BBC National Orchestra of Wales
Tadaaki Otaka (conductor).
Last on