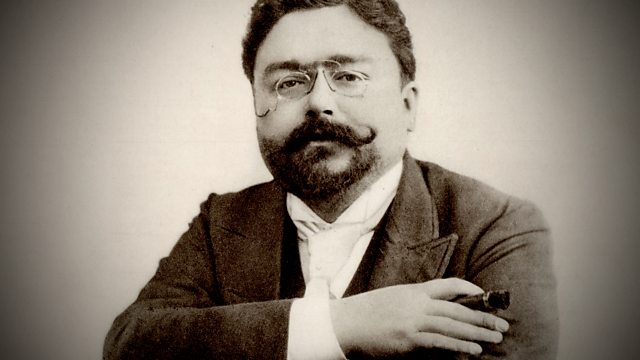 Isaac Albéniz and Enrique Granados stand at the head of a generation of composers who breathed new life into Spanish music. Having emerged from the Napoleonic wars and years of civil unrest, by the mid nineteenth century Spain was experiencing a period of social and cultural transition. The demand for piano music among the upwardly mobile bourgeois classes created opportunity for composer-pianists like Albéniz and Granados. Capitalising on the popularity of their early salon works, drawn from Chopin and the German romantics, they became part of the development of a national style of music, internationally acclaimed for their achievements.
Albéniz's childhood and training are confused by contradictory stories. Part of the blame for this lies with his early biographers, but at least some of the tales were encouraged by Albéniz himself. Whether or not he did, or didn't, and now it seems that he didn't, meet the great master of the piano, Liszt, in Budapest is one of many such examples. What is known for sure is that Albéniz's professional career as a gifted pianist began at the tender age of 8, touring the Spanish provinces with his sister Clementina. In between these recital tours, made necessary by his civil servant father's unemployment, Albéniz studied in Paris, Brussels and Leipzig.
Like Albéniz, Granados, who was 7 years younger, studied piano with Joan Pujol, before spending two years in Paris studying privately at the Conservatoire. His professional career as a solo pianist began in his twenties, and again like Albéniz, his talents were well received. In both cases, pianistic skill proved an effective way of bringing their music to the public's attention.
Donald Macleod introduces a selection of works that reflect Albéniz and Granados' pianistic concerns.
Last on
More episodes
Previous
You are at the first episode