Add music you love and enjoy it with
21st Century Rock (Various Artists), Virgin

Talking Heads - Remain In Light, Sire

(CD Single), Verve Forecast, 1

True Brit (Various Artists), Polygram Tv

The Nolans

I'm In The Mood For Dancing

Chegger's Choice (Various Artists), Global Television, 1

Mika

Grace Kelly

(CD Single), Casablanca

Sonny

and

Cher

I Got You Babe

Duets - 36 Of The World's Greatest Ev, Telstar

Andy Burrows

Because I Know That I Can

(CD Single), Play It Again Sam UK, 1

(CD Single), Columbia, 16

The Very Best Of Fleetwood Mac, Warner Strategic Marketi, 2

Train & Ashley Monroe

Bruises

California 37, Columbia, 1

The Rolling Stones - Forty Licks, Abkco

The Best Of Rod Stewart, Warner Bros

Back To Basics (The Essential Collection 1971-1992), Geffen

The Light Between Us, Epic, 1

AC/DC

Highway To Hell

AC/DC - Highway To Hell, Albert

Johnny Cash - Man In Black, Columbia

Mud

Tiger Feet

The Greatest Hits Of 1974 (Various), Premier
Pause for Thought

With Riazat Butt, Journalist and Broadcaster.

I was in Cambodia earlier this year and decided to cycle from Siem Reap to Beng Melea temple. Websites promised stunning scenery and a chance to connect with the countryside. I connected with the countryside alright. It was a five hour trip. One way.

I was on my own because nobody else was going that day. Hours passed. I pedalled on in 90% humidity and 37 degree heat. I grew to hate the endless, exotic views. The tour guide tried to cheer me up – saying I had powerful thighs and the will of a water buffalo. Tears and sweat poured down my face, I was too far into the journey to quit, I was hungry and covered in mud.

Beng Melea's lichenous rubble, lotus ponds, giant roots and glorious jungle briefly brought out my inner explorer. I was so tired though, I couldn't take it in. It was only the morning after that I looked up what I hadn't seen the day before.

The temple depicts a Hindu myth about gods enlisting demons to churn the ocean to recover lost treasures. The ocean symbolises the human mind, or consciousness. The story represents the struggle between good and evil, spiritual endeavour and the journey to self-realization through concentration and control.

I eventually felt better after my bike ride, different even. I didn't think I was physically capable of completing such a journey – I could have easily hopped in a tuk-tuk – but I persisted.

I'm going to remember the experience while doing my Masters degree because there is already a tension between the positive and negative, I'm traveling alone and I've no idea whether it's worth it. But I'm on this road now and I'm not getting off.

The Chinese philosopher Confucius says it better: it doesn't matter how slowly you go, as long as you don't stop.
500 WORDS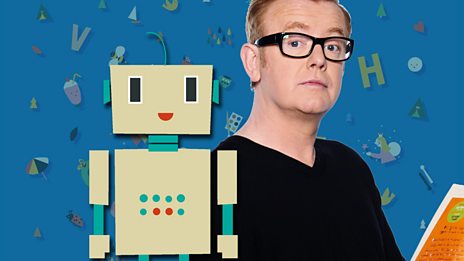 Featuring celebrity videos and top writing tips!
Free download
Catch up with the latest Breakfast fun with Chris Evans. Hear the best stories and the biggest…