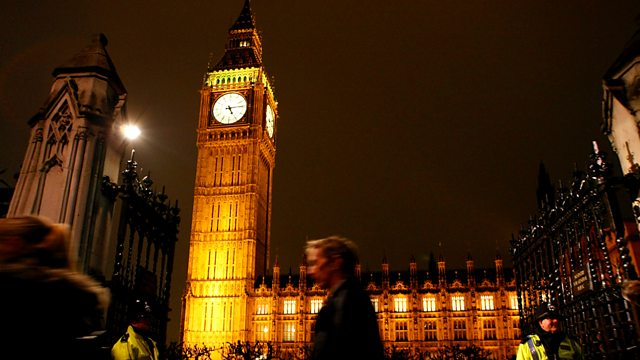 15/10/2012
The Conservative Chief Whip, Andrew Mitchell, appears in the Commons for the first time since his confrontation with police officers in Downing Street last month.
Mr Mitchell was barracked by Labour MPs as he sat on the Government front bench during Home Office Questions.
The BBC faces criticism from MPs over the Sir Jimmy Savile scandal.
The Home Secretary sets out plans to opt out of 130 EU measures on law and order and the Transport Secretary tells the Commons that he has asked Virgin Trains to continue running services on the West Coast Mainline for at least another nine months.
Sean Curran and team report on today's events in Parliament.
Last on