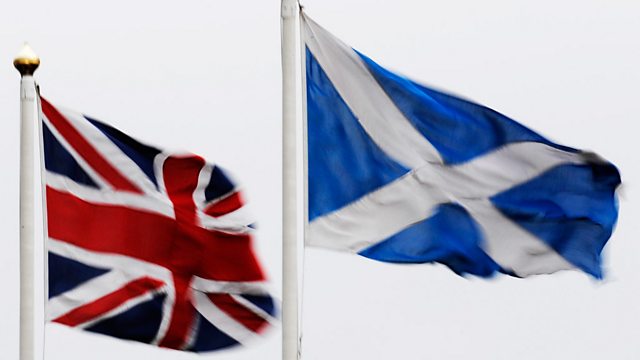 15/10/2012
Morning news and current affairs, presented by John Humphrys and Sarah Montague: Including:
0751
According to a six-year study of Britain's drugs laws by the UK Drug Policy Commission, it should no longer be a criminal offence to use a small amounts of drugs. The commission's chief executive Roger Howard and Sarah Graham, who is on the government's advisory council on the misuse of drugs, discuss the legal classifications.
0810
The Prime Minister David Cameron and Scotland's First Minister Alex Salmond meet today in Edinburgh to finalise arrangements for a referendum on independence. The BBC's political editor Nick Robinson and BBC Scotland political editor Brian Taylor explain why it is that the terms under which the referendum will be held are crucially important to its outcome.
0820
The number of people who now say they were abused by Sir Jimmy Savile has risen to 60. Christiane Sanderson, psychologist and consultant on sexual violence, explains her view that it can take several victims to break through the fear barrier before anything like the total can overcome the deep shame and feeling of worthlessness that the abuse has entrenched.
0835
The Austrian skydiver Felix Baumgartner has jumped from a balloon on the edge of space, smashing an altitude record that had stood since 1960. Consultant Luke Aikins explains the risks that were involved.
Last on