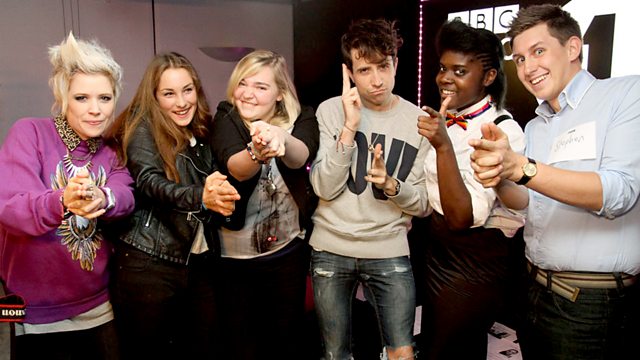 With lots of rock music!
To mark the start of Radio 1 Rocks, we get in the mood by playing some proper rock tunes.
Our James Bond competition winners are also live in the studio as they get ready to meet Daniel Craig and Naomie Harris later today. We're all pretty excited.
Last on