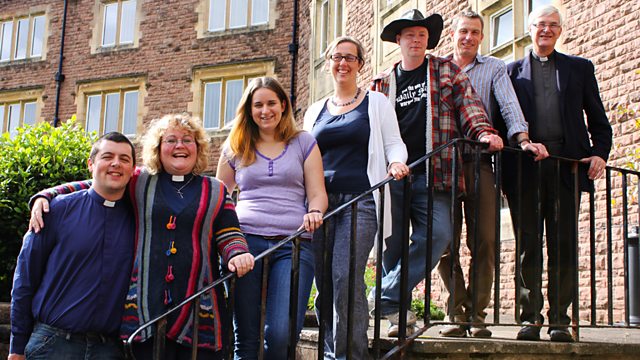 A behind-the-scenes look at a unique institution - the Church in Wales's college for training vicars. Whilst the church is facing several challenges - from a third of the clergy retiring in the next five years, to crumbling buildings and shrinking congregations, a new generation is being trained to tackle these problems head-on.
Drawn from a variety of backgrounds and experiences these individuals are sent out on placements to parishes, prisons,
hospitals and schools, as well as to traditional bible studies and lectures. Will the new kids at the altar get their dog collars, or will the challenge be too much for them?
In this episode, we follow three students at work and at play. Plain speaking rugby mad Roz has a lively history, from working as
a bouncer to an artist's nude life model, and she's not afraid of shocking fellow students. Whilst Huw likes the more traditional
aspects of church services he also considers himself an anarchist. Will a spell at Cardiff prison shadowing the chaplain take the
wind out of the sails of a man who's had a few run-ins with the police himself? Former banker Steven has had to sacrifice more
than most to join the college. How will he fare during the sermon assessments when he goes head-to-head with Roz?
Last on
More episodes
Previous
You are at the first episode