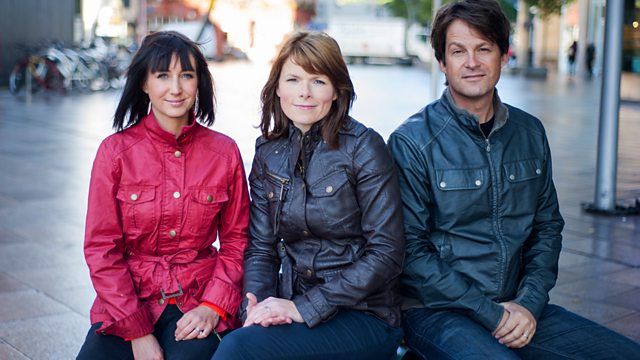 X-Ray returns for a new series, tackling consumer problems right across Wales. As a teenager, Andre Gysler from the Afan Valley was full of plans for his future. But a four year battle with HM Revenue and Customs over a missing National Insurance number has put his life on hold, leaving him unable to earn a living or undertake any training. Lucy finds out how difficult it's been for him and his family and takes on the government department.
The McBurney family from Bargoed love a bet! So when they thought they'd won a small fortune on their late father's favourite horse - the family were delighted. But why won't the bookies pay out on their win of almost seventy thousand pounds?
Rhodri discovers that for some people, the demise of the traditional light bulb is more than an inconvenience. People who suffer from a whole variety of conditions want the UK government to review the ban on incandescent bulbs, as they say they're affected by the kind of light provided by low energy bulbs. Rhodri meets Mary Hannah from Haverfordwest, who is so concerned that she's already hoarded several hundred old-style bulbs.
And Lucy's on the case for the Hicks family from Carmarthen, whose new bathroom didn't turn out as well as they hoped.
Last on
A life left on hold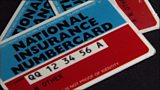 A 20-year-old man from Neath says his life has been put on hold for 5 years because he doesn't have a national insurance number. 
Andre Gysler has never been issued with a number and he says it's ruined his life. Most people get sent their national insurance number from HM Revenue and Customs just before their sixteenth birthday and it's how the government keep track of you in the social security system.
But in 2007 Andre's mother Helena Peters noticed he hadn't received a number so she contacted HMRC and was told she's need to fill in some form.  She did that but the number didn't arrive.
Without it Andre's been unable to carry on with his education, find work or claim benefits and as a result he's suffered with depression.
"I've got no life," said Andre. "All I do is sit around the house and look after the dog because I can't do what a normal person my age would do. I can't go out I can't enjoy myself. A person can only take so much boredom before they snap,"
Helena says she's been given a number of excuses for the delay including that it's because of a spelling mistake or that it's because Andre is Polish – even though he was born to British parents.
HMRC told us they couldn't comment on Andre's case because of tax-payer confidentiality but they did tell us that they're sorry for the problems Andre's had and the inconvenience it's caused. And after we contacted them Andre did receive a national insurance number in the post.
Sensitive to light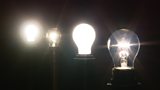 People with light sensitive conditions fear that the phasing out of traditional light bulbs will have serious implications for their health.
Making incandescent bulbs has been banned in the UK since September and many large stores no longer stock them.  The low energy light bulbs that replace them use up to 80% less electricity.
But one woman says being near energy saving bulbs makes her so ill, she has stockpiled around 500 older style bulbs at her home in Treffgarne, near Haverfordwest.
Mary Hannah has the autoimmune condition lupus and, like over half of lupus sufferers is light sensitive. She said: "They make me rashy and achy all over and throbbing and just feeling exhausted."
Switching back to traditional bulbs made a huge difference, according to Mary, who said: "I felt much better. It was a safe place that I could be where I could recover from feeling achy and having palpitations and all the bad symptoms."
Life is getting more limited for Mary as more homes and public places switch to low energy lights. She even takes a bag of bulbs to friends' homes in case they have new style bulbs.
Mary is not alone as around 30,000 – 40,000 people in the UK with light sensitive conditions could be affected by the light from energy saving bulbs. The main problem is with the most common compact fluorescent lamp or CFLs.
People with complaints from skin conditions to migraine have reported feeling unwell near low energy bulbs and some charities want the UK Government to review the ban on their manufacture.
Experts have examined several explanations for why those with light sensitive conditions may be affected by low energy bulbs but the most significant relates to the fact that CFLs emit higher levels of ultra violet than incandescent bulbs. 
The UK Government insists that low energy bulbs aren't dangerous to the public and says there are alternatives that light sensitive people can use. CFLs with an extra cover reduce UV while super-efficient LEDs emit virtually none.
But Mary feels that neither alternative solves the problem for her and worries the ban could lead to her becoming a prisoner in her home.
Helpful links
The most common type of low energy bulb – compact fluorescent bulbs or CFLs - shouldn't be thrown away with the rubbish as they contain mercury.
·         www.wasteawarenesswales.org.uk - Enter your postcode here to search where you can recycle hazardous household waste including CFLS
·         www.recolight.co.uk/consumers - see here for more information here on recycling low energy bulbs, local authority recycling facilities and supermarkets and DIY stores with recycling point
·         www.spectrumalliance.org.uk – the group campaigns for people like Mary who are adversely affected by modern lighting
Coral betting woes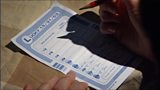 Winning a £68,000 fortune from a £5 bet is the stuff of dreams for most horse racing fans. But for the McBurney family from Bargoed it turned into a nightmare. 
Rob McBurney placed a complex series of bets on four horses in November 2011 on behalf of his mother. It was a poignant bet as some of the horses were favourites of his father Bob, who had died a few weeks earlier.
The £5 bet could potentially pay out £68,000 because the horses were all longshots – particularly the first selection Bold Ring – a 40-1 outsider at Lingfield on the day.
Amazingly all the horses won their races – and Rob hurried to bookies, Coral, to collect the winnings. But when he got there he was told he'd placed the bet on Bold Ring too late – so it wouldn't count. His £68,000 win was reduced to just £2,000.
"It was devastating news when they said it was void. It was heart sinking for me because I put the bet on and I had to go to the house and break the news," he said.
It turns out that Rob had placed the bet on the first race 53 seconds after it had started. At that point Bold Ring was sitting in seventh or eighth place in the race.  Coral accepted the bet and at the time he wasn't told it was too late to place the bet. 
But under Coral's rules their electronic systems automatically generate a "no-more-bets" time for each race – and they say Rob  placed his bet after this time had elapsed, and was therefore  void.
They've refused to tell us what the no-more-bets time was for this race – or how they are calculated in general.
Former MP, lawyer and racehorse owner Del Williams, who lives near Welshpool  in Powys has been helping Rob with his case. He says because of the secrecy surrounding how no-more-bets times are calculated, Coral punters are being left in the dark over the terms of their contracts.
He told X-Ray: "Rob's  father had bet with Corals for most of his life in that betting shop in Bargoed. Now Coral's say "No, we were happy to take your money during your lifetime but we are not happy to pay your widow and son what most people in the public arena would say is owing to them."
Rob has taken his case to IBAS, the betting industry arbitration body, but they have thrown out the case, saying that he was treated correctly under Coral rules.
Coral's refused to make any further comment to X-Ray.
On the Case - Better Bathrooms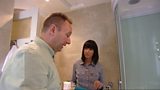 Plumbing lecturer, Richard Hicks, from Carmarthen, splashed out hundreds of pounds on a new bathroom as part of home renovations and expected it to be built to last. 
Mr Hicks and wife Louise are doing up their home before they retire and a new bathroom was a key part of that plan.
Richard said: "It's un-nerving. If you're taking a shower you can see it move. It could possibly cause an injury."
They spent £1,700 for a new suite from Better Bathrooms, but soon the shower tray started to move underfoot and a crack appeared.
From his experience as a lecturer, Mr Hicks knew the problem was caused by a manufacturing  fault rather than an installation issue.
Better Bathrooms  agreed there was a problem and told Richard they would replace the shower tray, but when he told them the work would cost £375, they only offered £175.
Richard said: "I gave them a sort of account of what needed to be done, the appliances to be removed so that the shower tray could be replaced. They upped their offer to £250 but it was still £125 short of the full amount of £375 and I'm very concerned that I'm expected to meet that cost."
When X-Ray got in touch with Better Bathrooms they initially disputed the work would cost £375 and told us claims like this were often overstated.
But after reviewing the case, Better Bathrooms agreed to pay up and Richard is looking forward to getting a new shower tray fitted.
Credits
| Role | Contributor |
| --- | --- |
| Presenter | Lucy Owen |
| Presenter | Rhodri Owen |
| Reporter | Rachel Treadaway-Williams |
| Series Producer | Susie Phillips |