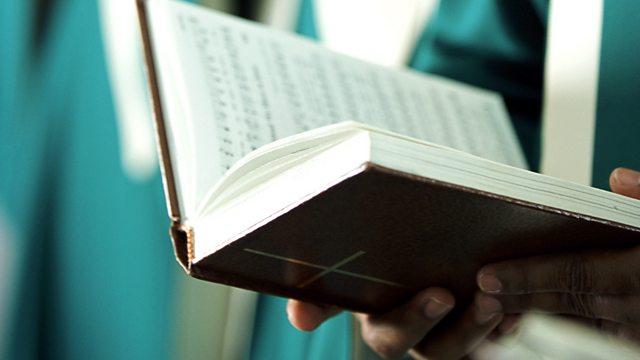 08/10/2012
For live and listen again please follow the Daily Service title link at the top of this page
A space for spiritual reflection with a bible reading, prayer and a range of Christian music led by the Revd Johnston McKay.
Theme: Childhood
Oh the life of the world is a joy and a treasure (Tune: Life of the world)
Psalm 104:24-30
O God you search me and you know me (Farrell)
Let all creation dance (Tune: St John (Havergal))
With the High School of Glasgow Chamber Choir.
Director of Music: Frikki Walker
Organist: Steven McIntyre.
This morning's service comes live from Wellington Church, Glasgow.
Last on