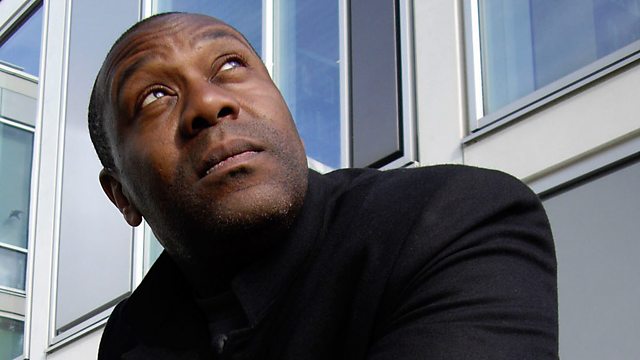 Father and son comedy set in the finest old-school record shop in Birmingham. Starring Lenny Henry, Larrington Walker and some terrific tunes.
Rudy's Rare Records is a tiny down at heel old reggae record shop in Birmingham - one of a dying breed; a place with real soul, stacked with piles of vinyl, where the slogan is "if we don't have it - them don't mek it". It's owned by the charismatic, irrepressible Rudy Sharpe (Larrington Walker), reluctantly helped out by his long-suffering neurotic son Adam (Lenny Henry) and Handsworth's first, black, surly girly goth, Tasha (Natasha Godfrey). Rudy has recently married his long-term love interest Doreen (Claire Benedict) which is leaving his best friend Clifton (Jeffery Kissoon) feeling left out.
Cast:
Adam.............Lenny Henry
Rudy............Larrington Walker
Tasha...........Natasha Godfrey
Doreen..........Claire Benedict
Clifton...........Jeffery Kissoon
Karen ..........Susie Riddell
Craig...............Joe Sims
Written by Danny Robins
Producer: Katie Tyrrell
Tracks in this episode:
THE MAGIC NUMBER - DE LA SOUL
BUMP N GRIND - R KELLY
I'VE GOT TO GET AWAY - JOHN HOLT
RUDE BOY NUMBER - CUTTY RANKS
IT'S A MAN'S MAN'S MAN'S WORLD - JAMES BROWN
HONOUR YOUR MOTHER AND FATHER - DESMOND DEKKER
WHINE AND GRINE - THE BEAT
IRON LION ZION - BOB MARLEY
I CAN'T STAND THE RAIN - HORTENSE ELLIS AND PRINCE WEEDY.
Last on
More episodes
Previous
You are at the first episode