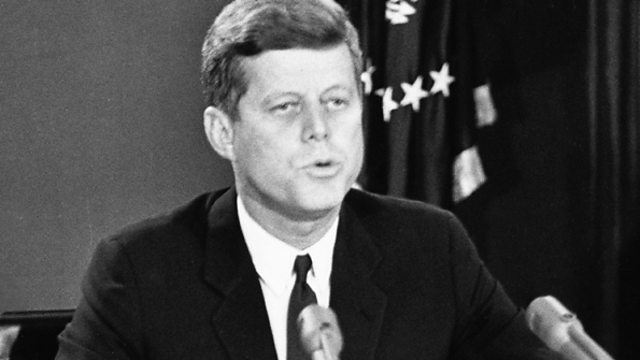 Fifty years ago, the world stood on the brink of nuclear war, as the US and Soviet leadership engaged in a military stand-off over missiles in Cuba.
In Marina Lewycka's story, the second in a series looking at the Cuban Missile Crisis through the eyes of ordinary people, a teenage girl wonders how to make the most of her last four minutes, should the warning come...
Reader: Sian Thomas
Writer: Marina Lewycka's novel, 'A Short History of Tractors in Ukrainian', was long-listed for the 2005 Man Booker Prize and short-listed for the 2005 Orange Prize for Fiction. Her most recent novel is 'Various Pets Dead and Alive'.
Producer: Justine Willett.
Last on