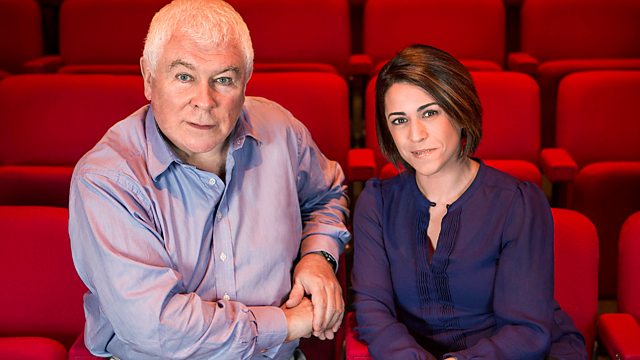 Wednesday - Sean Rafferty
Sean Rafferty's guests include conductor Josep Pons and members of the cast of the performance of Ravel's dazzling comedy L'Heure Espagnol, which they will give with the BBC Symphony Orchestra at the Barbican in London this week.
Also today, In Tune's A to Z of the Piano, part of the Piano Season on the BBC, continues with P for Page Turner - exploring this unsung but crucial - and often nerve-wracking - role of the piano world. The series of bite-sized features includes contributions from many of the world's greatest pianists, and provides context, history and background information - both in-depth and quirky - broadcast in daily instalments on In Tune at 5.30pm and available to download as a podcast.
Main headlines are at 5pm and 6pm.
In.Tune@bbc.co.uk
@BBCInTune.
Last on