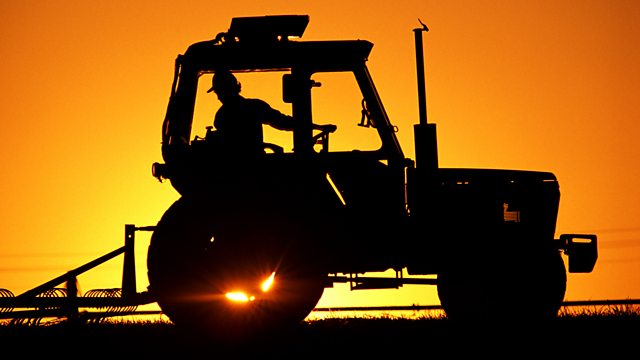 12/10/2012
Abattoirs say they are discarding up to 50% of sheep and cattle livers after a rise in the incidents of liver fluke. The parasite which can cause liver damage and death in animals has thrived in this year's wet weather.
It is judging day for the first of the nominees for the BBC Farmer of the Year Award. One of the judges, Countryfile's Adam Henson finds out how organic farmer and finalist Guy Watson from Riverford Farm in Devon - went from delivering veg from the back of his car to running the largest organic veg box scheme in the country.
And in the week 20,000 Irish farmers took to the streets to demonstrate against changes which they think could change their traditional way of life on the family farm - Charlotte Smith hears from Colin Tudge from the Campaign for Real Farming and Professor Richard Tiffin from the Centre for Food Security at the University of Reading to debate the pros and cons of small farms.
Farming Today was presented by Charlotte Smith and produced in Birmingham by Ruth Sanderson.
Last on