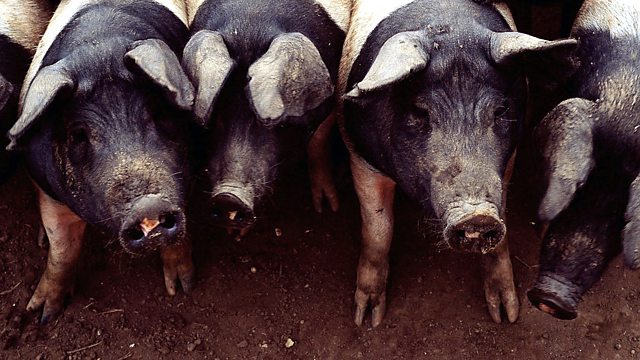 11/10/2012
Schmallenberg disease, which causes birth defects in calves and lambs, is found on farms in North Yorkshire and Northumberland. Anna Hill talks to the President of NFU Scotland Nigel Miller who feels this is a wake-up call for Scottish farmers. Anna gets the latest national picture from Professor Peter Mertens of the Pirbright Institute.
DEFRA and the Food Standards Agency have set up a group that is looking into the future of lead shot. Anna hears from group members the Wildfowl and Wetlands Trust and the British Association for Shooting and Conservation and asks if lead shot has had its day.
Presented by Anna Hill and produced by Rich Ward.
Last on