Alcohol Fraud
A criminal gang was recently jailed for one of the biggest ever alcohol smuggling rackets in the UK. It's become big business for organised crime according to HMRC, with tax losses in unpaid duty as high as £1.2 billion per year. MP's are demanding tougher action. But these are highly complex frauds, which take years to investigate. Allan Urry examines the scale of the challenge facing the authorities, and reveals the extent to which criminals have penetrated the legitimate market in beer, wine and spirits
Presenter: Allan Urry
Producer: Paul Grant.
Last on
As the Treasury reviews tax avoidance, Fran Abrams asks - how widespread is the problem?

Michael Robinson reveals loopholes which let big businesses slash their UK tax bills.
Read the programme transcript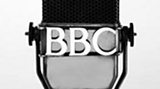 Alcohol fraud costs the exchequer more than a billion pounds a year. Allan Urry investigates how criminals have been able to gain a foothold in the legitimate drinks market.