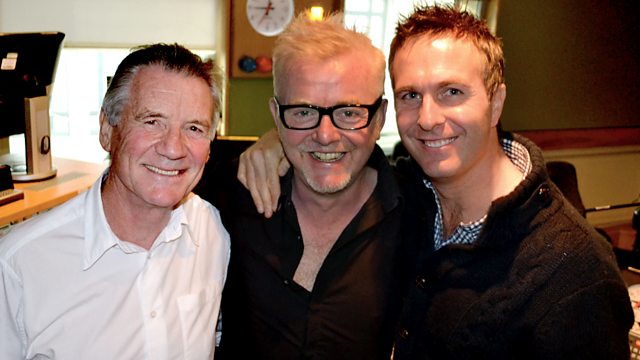 Michael Palin and Michael Vaughan join us for Breakfast
Round-the-world traveller, Michael Palin, makes a stop at our studio for a continental breakfast to tell us about his latest expedition...
The journeying journalist has just come back from Brazil, and is about to release a book and a TV series about his tip top trip, imaginatively entitled 'Brazil', consisting of four episodes to be broadcast this autumn on BBC1.
Before his worldwide wanderings, Michael was best known as the comedian, actor and writer in Monty Python, appearing in some of the most famous Python sketches including "Argument Clinic," "Dead Parrot," "The Lumberjack Song," "The Spanish Inquisition," and "The Fish-Slapping Dance".
Since those days, Michael's meanderings have taken him around the world, including the North and South Poles, the Sahara Desert, the Himalayas and Eastern Europe, and in 2000 Palin was honoured as a Commander of the Order of the British Empire for his services to television.
So we're honoured to be graced by the presence of one of this country's true TV greats before he jets off on another big adventure!
Last on