Add music you love and enjoy it with
Billy Elliot O.S.T. - Various Artists, Polydor

Pnau

Solid Ground (Too Much Worth Living For)

Soft Universe, ETCETC Music, 1

That's Rock'n'Roll (Various Artists), EMI

Joe Jackson

Is She Really Going Out With Him?

Stepping Out - Very Best Of Joe Jacks, A&M

The Who - Who's Better, Who's Best, Polydor

25 Years Of Rock'n'Roll Vol.2 (1974), Connoisseur Collection

Fantastic 80's Disc 2 (Various Artis, Columbia

Martha Reeves

and

The Vandellas

Jimmy Mack

Leaders Of The Pack (Various Artists, Polygram Tv

Madness

Our House (Live In Concert)

Lemar

The First Time

Invincible, EMI, 1

Viva La Vida Or Death & All His Friends, Parlophone, 1

(CD Single), 157 Records, 1

Hits Of 1971 & 1972 (Various Artists), Polydor

The Best Of Fats Domino, Liberty

99p Guarantees You 73 Minutes 22 Seconds Of Great Music!!! (Various Artists), See For Miles, 2

The Best Of Rod Stewart, Warner Bros

Fantastic 80's Disc 2 (Various Artis, Columbia

Andy Burrows

Because I Know That I Can

(CD Single), Play It Again Sam UK, 1

The No.1 Country Album (Various), Polygram Tv

Oasis

Little By Little

(CD Single), Big Brother Records

Train & Ashley Monroe

Bruises

California 37, Columbia, 1

Depeche Mode - The Singles 1981-1985, Mute Records
Pause for Thought

With Rev Ruth Scott, an Anglican vicar in Richmond.

Like Michael Palin, I love travelling, even when the unexpected happens. I've been chased by wild dogs in the Greek mountains, gone for days without washing in the desert, eaten fish crawling with ants in Africa, cycled through Rome with a maniac guide taking us the wrong way up one-way streets and carving up the traffic, pushed a badly concussed friend on the back of bike for some miles before we could reach the ambulance waiting at the edge of the wilderness, and been challenged by extraordinary lives lived in extreme circumstances. That's the nature of travelling. It takes us beyond home territory. What we believe to be true may suddenly prove inadequate in an unfamiliar context. While it's understandable that we're drawn to the company of people and places that reflect our perspective, it's only when we step outside our comfort zone that we have the chance to see if our 'truths' still hold true, or whether they're simply the result of limited knowledge and experience, and need to be relinquished or reworked. Some of my most important teachers have been strangers of different creeds and cultures whose questions have highlighted the inadequacy of what I thought were my watertight answers. While I love this opening up of understanding, it can also be profoundly uncomfortable, not only because it challenges my sense of security, but also because I no longer feel entirely 'at home' with the people whose perspective I previously shared. I think that's why Jesus, for one, described himself as homeless, not because he physically lacked a home, but because psychologically at the very least, the search for truth keeps us always on the road, stepping into the unknown and rising to the challenge of new discoveries.
Featured in...
The very best of the week's audio and video clips from BBC Radio 2.
500 WORDS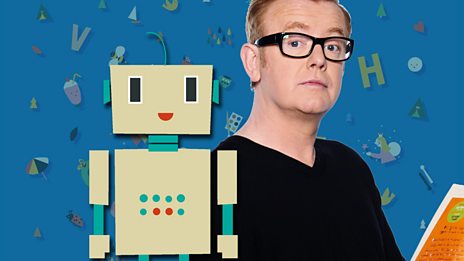 Featuring celebrity videos and top writing tips!
Free download
Catch up with the latest Breakfast fun with Chris Evans. Hear the best stories and the biggest…