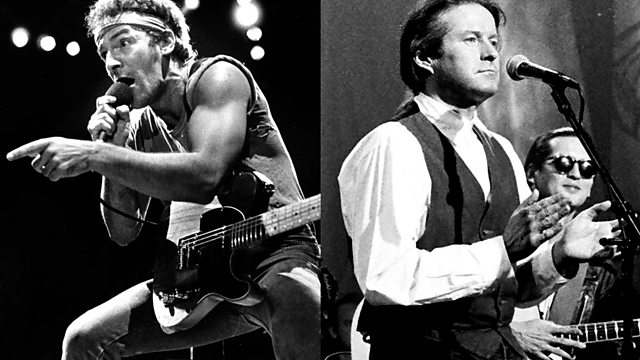 Bruce Springsteen's Born in the USA and Don Henley's The End of the Innocence
Bruce Springsteen's seventh album from 1984 Born In The USA was a million miles away from its dark predecessor Nebraska, in terms of sound, if not politics and themes. It changed his reputation forever and encouraged him to embrace video promotion and a larger stadium performance ethic.
Another chance to hear the programme, originally recorded in October 2012, featuring highlights from the album, with interview clips, comment and cultural history from Johnnie and broadcaster and critic David Hepworth, both of whom have spent time with the Boss and the E Street Band.
Don Henley linked up with his friends JD Souther, Sheryl Crow, Edie Brickell, Jim Keltner, Patty Smyth & Bruce Hornsby for his third solo album The End Of The Innocence in 1989 and it became his biggest seller outside The Eagles. Listen out for Don's archive interview with the late Roger Scott for BBC Radio, recorded soon after the album's release.
Last on