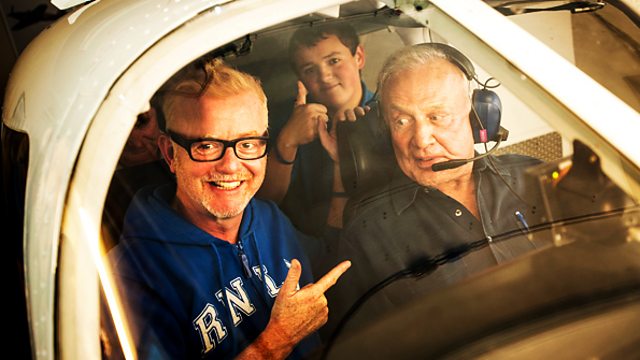 Buzz Aldrin in a hotel and James May up a mountain
Buzz Aldrin tells us about the flight simulation he did with Chris for charity and what he thinks of Felix Baumgartner's sky dive.
James May joins us from up a mountain, where he may (or may not) be filming a Top Gear Christmas Special.
The Pet Shop Boys give us a brief history lesson.
Seven year old Robbie from Edinburgh gives us a blast on his bagpipes.
Baroness Julia Neuberger makes us Pause For Thought.
You can get all the best bits of the show in our free daily download, and see photos of Chris and Buzz on our Facebook page!
www.bbc.co.uk/podcasts.
Last on