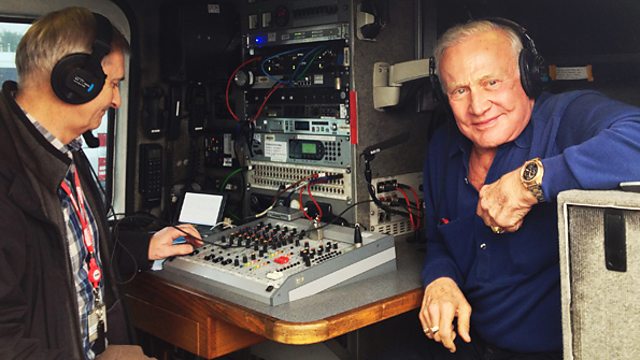 Buzz Aldrin is trying to help disabled people learn to fly
Listen in pop-out player
Crawley Borough Council is proposing a new voluntary scheme whereby council house tenants take in a homeless person who might otherwise have been put in B&B accommodation. Under the new housing benefit laws due to come into effect next year, tenants with spare rooms could see their benefits cut by up to a quarter. So is this a sensible use of resources and help for homeless people? Or an unwarranted intrusion into tenants' homes.
What can do when your mobile phone provider stops providing a signal in your neighbourhood? Should the company be obliged to make an effort to alert customers? And, do you have the right to break your contract without penalty?
Bespoke Islamic branding. What is it? Why do we need branding and advertising agencies aimed specifically at Muslim consumers?
Main Image: Buzz Aldrin in the BBC Radio Car. Copyright Peter Langdown.
Presenter: Julian Worricker
Producer: Paul Waters.
Last on