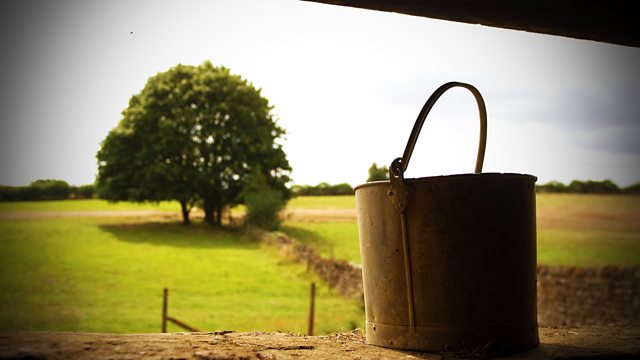 07/10/2012
Jim is unsettled to find his housemate Jazzer eating whilst reading one of his books. Jazzer is fascinated by the book which is about the Romans. Jim is pleased, but not so happy about Jazzer leaving his washing up.
Jazzer shares his knowledge of the Romans with Tom and the pigs. Tom steers the conversation towards his ready meals and his worries. The organic produce means that production would be expensive. Jazzer makes a suggestion.
Brenda pops in on Vicky to admire the nursery and they chat about shopping for the baby. Mike and Jim arrive as Brenda leaves. Jim asks Mike if he would like to be in Borsetshire Life. Jim explains his proposal and Vicky thinks it's a fantastic idea. Mike accepts. Jim conducts the interview but asks them to keep quiet about it.
Tom puts Jazzer's suggestion to Brenda that he should remove his organic status. Brenda thinks it's a terrible idea and Tom agrees it was mad to take advice from Jazzer.
Later, Jim joins Jazzer who is watching a film about Romans - although it's more 'extreme' than Jim was expecting. Jim points out the historical flaws. Jazzer doesn't want a history lesson and suggests a pizza instead.
Last on