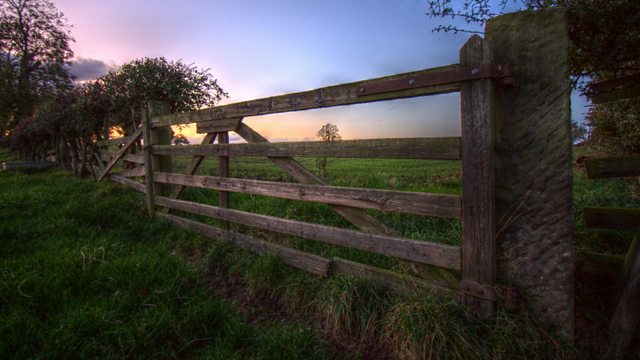 Farming Today This Week
It has been the wettest summer in 100 years, which has resulted in flooding in many parts of the country. Farming Today This week looks at it's effects and asks what can be done to prevent it.
Professor Rob Simmons is a soil scientist from the University of Cranfield, he says that there needs to be a greater awareness of how to care for the countries soil, which hold the key to flood prevention.
Farmers say they want their rivers dredged, yet DEFRA Minister Richard Benyon says that while he feels sympathy, dredging is only part of the solution.
The Eden Rivers Trust is a charity who works to conserve the River Eden in the Peak district for wildlife - this includes ways to alleviate the reasons why rivers flood. Lucy Butler from the trust says lots of small preventative actions will have a cumulative effect.
Meanwhile, some sectors are appealing to farmers to embrace flooding on their land and reintroduce flood meadows. Historically these were common in agriculture but now only account for around 1500 hectares.
Farming Today This Week was presented by Charlotte Smith and produced by Ruth Sanderson.
Last on