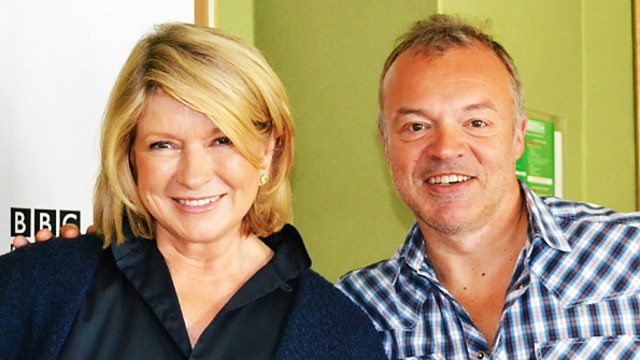 Martha Stewart and Laurence Fox drop by
The show that wasn't as bad as Martha Stewart expected. No seriously. Yes we had big names and one huge revelation: Graham Norton wears a velvet dressing while taking his dogs for a walk in the middle of the night - who knew? Maria told us all about her new TV project but got the show's name wrong. As it's a pilot, it probably won't matter as no one will get to see it. And Bobbie dug herself into a very deep hole. 'nuff said!
Guest wise: designer-tycoon Martha Stewart told Graham she wanted to take on the world, while actor Laurence Fox acknowledged when it came to Mrs Fox, he was really punching above his weight.
Last on