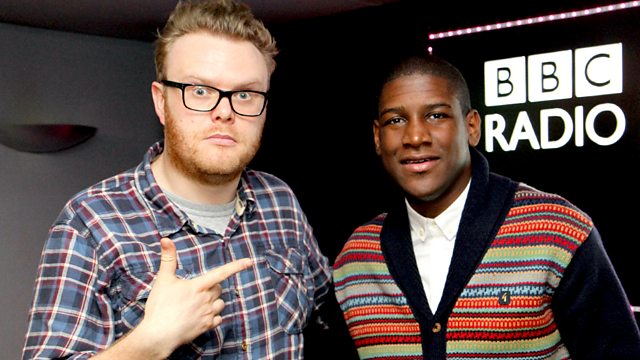 Huw Stephens sits in for Greg
Labrinth comes in to chat to Huw (who is in for Greg). Labrinth brings in his beautiful new single, featuring Emeli Sande, Beneath Your Beautiful. He's flown in from Australia so tells us all about the summer festivals he has been doing over there. He also answers some of your questions in #AskLabrinth. Huw also asks him about his restaurant and working with Simon Cowell. On top of all this we get a few style tips - Lab happens to be wearing a rather wonderful knit today.
We also have the Ten Minute Takeover and movie reviews with Rhianna . This week she gives us the lowdown On The Road (the new one with Kristen Stewart), Hotel Transylvania and Ruby Sparks.
Last on