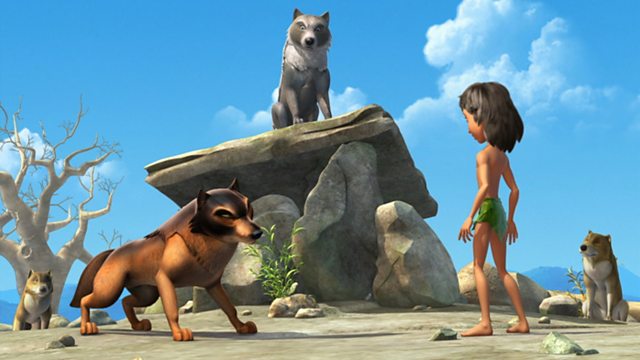 Deuchainn An t-Sratha/A Real Wolf
Tha Phaona a' cur ìmpidh air Akela cuidhteas fhaighinn do Mowgli 's e den bheachd nach eil e airidh air a bhith nam measg. Tha Akela a' cur dùbhlan mu choinneamh Mowgli a dhearbhas tè dìreach cho comasach 's a tha e. Ge-tà, tha Phaona 's Tabaqui cus cuisean fhàgail glè dhoirbh dhan bhalach.
Phaono wants Akela to banish Mowgli from the pack and so Akela sets the boy a challenge that will prove his worth. However, Phaona and Tabaqui go out of their way to make success very difficult for him.
Last on