Kate Stewart
Kate is one UNIT's top people and the daughter of Brigadier Alistair Gordon Lethbridge-Stewart, the military man who was such a good friend to the Doctor.
| Fact title | Fact data |
| --- | --- |
| Also known as: | Head of Scientific Research |
| Home Planet: | Earth |
| Random 'Yes!' Moment: | Revealing how much her father thought of the Doctor. |
| Fact! | She dropped 'Lethbridge' from her surname as she didn't want any favours from UNIT. |
| First Appearance: | The Power of Three |
| Most Recent Appearance: | The Power of Three |
Kate Stewart is the Head of Scientific Research at UNIT, and as science now leads the organisation, that means she's one of the people in charge. And so when millions of mysterious cubes began appearing on Earth she led the team tasked with monitoring and analysing them. After her research proved bootless and sensors detected a spike in Artron energy, she investigated and met the Doctor for the first time. He had been an old friend of her father's and happily, the bond she soon developed with the Time Lord proved to be a strong and valued one.
"I've got officers trained in beheading… Also, ravens of death!Kate Stewart
Kate is intelligent, quick-witted and has a dry sense of humour. She is prone to moments of doubt and anguish when the odds seem overwhelming, and at one point the Doctor gently raised her morale, reminding her that her father never gave in to despair.
She shares many of the Brigadier's qualities including loyalty and faith in the Doctor, as well as a strong desire to serve humanity. But her approach differs markedly. Whereas his tactics were predicated by a military attitude, she learnt from the wisdom he ultimately passed to her. 'Science leads,' she recalled her dad telling her. 'He said he'd learnt that from an old friend…'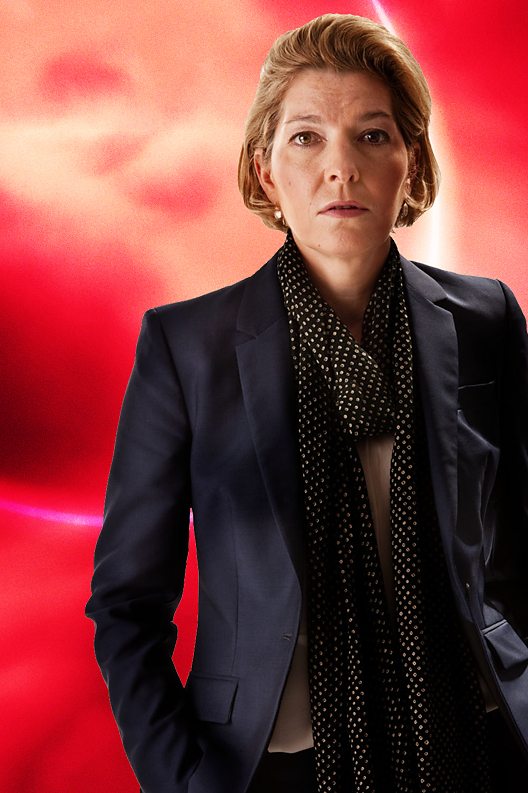 Related Content
The Doctor and the Ponds puzzle over an unlikely invasion of Earth, as millions of sinister black cubes arrive overnight.