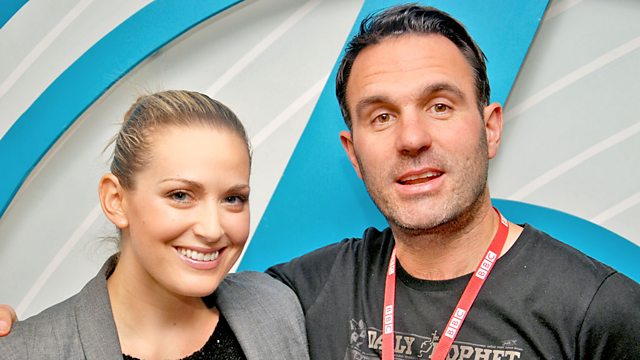 With Olivia Lee
Tuesday sees Oliva Lee join Shaun for a chat about her new programme 'Opening Act'. Olivia Lee is one of Britain's fastest-rising female comedy stars. After training at The Central School of Speech and Drama, Olivia kick-started her career on the popular BBC children's sitcom, The Basil Brush Show, playing the Brush's girlfriend. She got her big break on Channel 4's hit comedy show Balls of Steel with her own slot called Prank TV with Miss Lee, where she demonstrated her fearlessness and ability to boldly go where many others would not dare. Off the back of this success she was offered to write and star in her own comedy vehicle for Channel 4, Olivia Lee's Naughty Bits, which premiered on Channel 4 in 2008. This led to her own series, Olivia Lee: Dirty, Sexy, Funny - a showcase for Olivia's comic characters which launched Comedy Central UK.
The first series of Dirty Sexy Funny aired in 2010, and proved to be a hit, leading to an even more audacious second series which premiered in April 2011 on Comedy Central. The USA soon came calling and Olivia was recently invited to regularly appear on NBC's The Tonight Show With Jay Leno where she can now been seen providing her own brand of outrageous comedy. She has also hosted the comedy game show Battle of the Bods which ran for three seasons on the FOX network in the US.
All this plus Shaun's rib-tickling satirical romp through the day's news and events, with the perfect morning soundtrack for any music-lover; from northern soul to new folk; rock 'n' roll to indie disco. New tracks from the likes of Wild Beasts and Florence & The Machine delightfully wrap around your semi-conscious ears, along with the best of the greatest back catalogues on the planet; be they The Smiths, The Stones, The Clash or The Jam. Shaun.
Last on