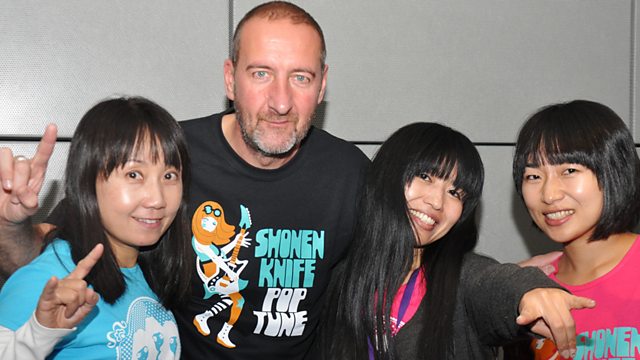 Shonen Knife
The hardest working ladies in pop punk are back in session tonight! Must be Shonen Knife!
Shonen Knife started out back in 1981 in Osaka, Japan, at a time when all-female punk groups weren't common place.
Taking their influences from 1970s punk/pop/new wave, Naoko Yamano, Ritsuko Taneda and Emi Morimoto, describe their sound as "oo-oo-ultra-eccentric-super-cult-punk-pop-band-shonen-knife". It is a sound that has attracted a lot of attention over the years from the likes of Kurt Cobain, Fugazi, BMX Bandits and John Peel all being fans.
With so many releases they could open a Shonen Knife record shop (latest is Pop Tune on Damnably), their last session was loud and exciting and we've no reason to suspect this one will be any different.
Last on