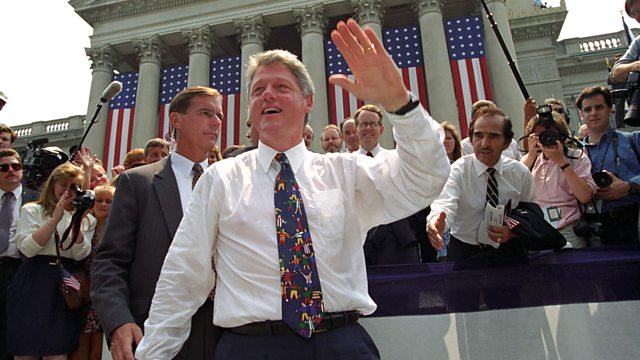 The series explores the sordid scandal and grand achievement of an American president who rose from a turbulent childhood in Arkansas. Forming the ultimate power couple alongside his wife Hillary, William Jefferson Clinton becomes one of the most successful politicians in modern American history. Complex, conflicted and rife with scandal, Bill Clinton's presidency would define a crucial and transformative period between the fall of the Berlin Wall and the 9/11 attacks.
With unprecedented access to scores of Clinton insiders including White House press secretary Dee Dee Myers, White House chief of staff Leon Panetta and Kenneth Starr.
The Whitewater scandal threatens to derail Clinton's first budget and trouble is brewing in the remote countries of Rwanda, Somalia and Bosnia. The Republicans, led by the formidable Newt Gingrich, gain control of Congress in the midterm elections, shifting the political landscape to the right. Clinton, seemingly bereft of power, begins to sideline his most trusted advisors in favour of an aggressive political consultant named Dick Morris. The Republican 'Contract with America' is riding high and by spring of 1995, Gingrich and his allies choose the budget as the ground on which to wage their war. The Republican plan leads to a government shutdown and slowly the tide begins to turn in Clinton's favour.
Last on
Credits
| Role | Contributor |
| --- | --- |
| Director | Barak Goodman |
| Series Editor | Nick Fraser |