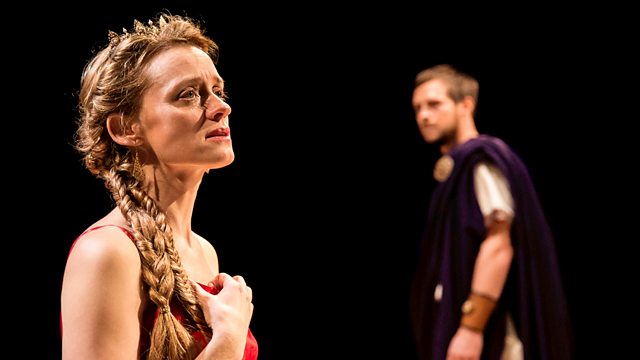 The Beatles' Magical Mystery Tour, Anne-Marie Duff, David Shrigley
Listen in pop-out player
With Kirsty Lang.
When The Beatles' Magical Mystery Tour was broadcast on BBC One on Boxing Day in 1967, it marked what some saw at the time as their fall from grace and others saw as an audacious countercultural moment. As the BBC prepares to screen the film again, and it's released on DVD, poet Paul Farley decides whether the trip is worth a detour.
Actress Anne-Marie Duff first reached a wide audience playing Fiona in the acclaimed TV drama Shameless. She discusses her latest stage performance, in the title role in Jean Racine's Berenice, and also reflects on her interest in writing, and her love of a particular long-running Radio 4 drama serial.
Artist David Shrigley is about to open his second major exhibition of the year, and is also publishing his version of a self-help book. His exhibition How Are You Feeling? features drawings, paintings, sculpture, videos and live performance in his humorous deadpan style. He reveals why he wants to help us cope with "an increasingly crazy and poorly signposted world".
The romantic view of the pop or rock band is that ambition and charisma matter more than technical ability on musical instruments. The Royal Northern College of Music thinks it's high time that approach received a polish, and is launching a degree in popular music performance. Course Director Andy Stott outlines why he believes a conservatoire training will help tomorrow's chart and stadium stars.
Producer Ekene Akalawu.
Last on
Featured in...
Magazine programme on the worlds of arts, literature, film, media and music.