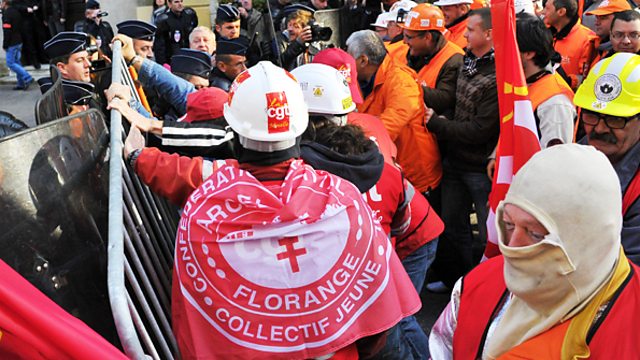 A Tale of Two Termini
Listen in pop-out player
Unemployment's up, the tax bills are up, public cheerfulness is down. Hugh Schofield says these are gloomy times in France.
Sunday's general election in Venezuela could be a close one. And already it's providing our correspondent Paul Moss with a wardrobe nightmare.
The stalemate in London surrounding Wikileaks founder Julian Assange continues. Jo Fidgen says that in Sweden, where he's wanted after allegations of sexual assault, most people believe he should come back for questioning.
Hundreds of thousands of Crimean Tatars have been returning to their homeland. Robin Banerji has been learning that many are finding it hard to track down their cultural heritage.
And biggest, tallest, longest, most expensive? Modern China certainly deals in superlatives but Martin Patience wonders if size really does matter or if it's all a question of insecurity.
Last on