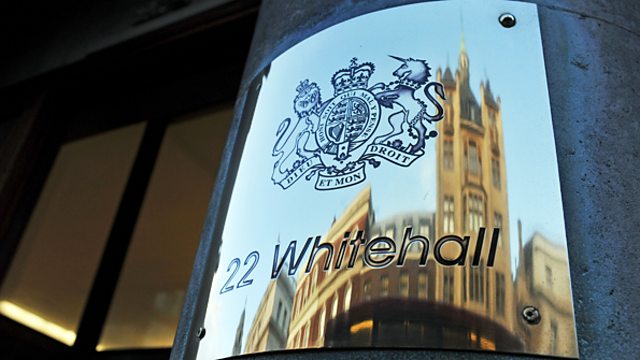 04/10/2012
Morning news and current affairs presented by James Naughtie and Sarah Montague, including:
0752
In the UK only one in eight driving licence holders is aged 25 or under, yet one in three who die on our roads is aged under 25. Nick Starling, director of general of the Association of British Insurers, outlines their idea for a graduated licence and Edmund King, president of the AA, says there are ways of training young people to drive more responsibly.
0810
Three senior civil servants have been suspended over the botched rail franchise bidding process. Lord O'Donnell, a former senior civil servant and economist, says there is no systemic problem except a lack of commercial procurement skills caused by constraints on salary.
0817
In Syria, reports say that at least 31 people have been killed and dozens injured in a series of huge bomb explosions in the city of Aleppo. Today presenter Sarah Montague talks to Ghaith Abdul Ahad is the Guardian's correspondent who has recently returned from Syria.
0821
On National Poetry Day today. Allie Esiri, co-editor of A Treasury of Poems for Almost Every Possibility, and Michael Horovitz, the British "beat poet" discuss if children should be learning poems by heart, and which ones would they recommend.
0832
A report published by Oxfam is calling for urgent action to stop international investment firms turning people in many of the world's poorest countries off their land. The Today programme's reporter Mike Thomson reports on what Oxfam are calling unprecedented "land grabs".
Last on