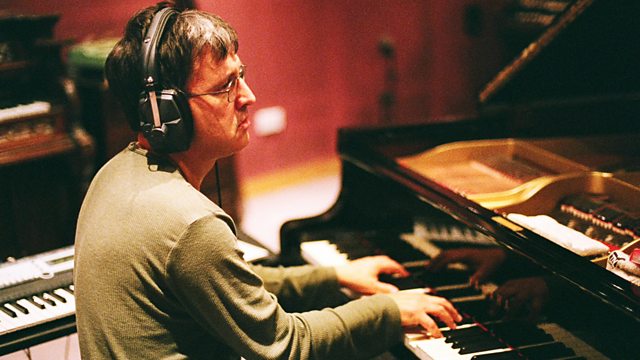 John Law Trio, Robert Mitchell
Jez Nelson presents two sessions as part of the Radio 3 Piano Season: John Law and his trio, and a left-hand-only recording by Robert Mitchell.
Law has been at the cutting edge of UK jazz for over two decades. Having spent several years exploring free improvisation, working extensively with South African drummer Louis Moholo-Moholo, in recent years he has aligned himself more closely with straightahead jazz and his own classical roots. Since 2006, his Art of Sound Trio, recorded here for Jazz on 3 last year, has combined individual virtuosic brilliance with collective groove and lyricism. It features Yuri Goloubev, former professional orchestral bassist and a member of Gwilym Simcock's trio; and drummer Asaf Sirkis, also known for his work with Tim Garland and Gilad Atzmon.
Robert Mitchell was one of the first members of the F-IRE Collective and with his bands, Panacea and Robert Mitchell 3io, he explores the combination of rhythmic complexity with nu-soul and hip-hop sounds. His playing style reflects a grounding in 20th-century classical music, marked by a refined touch and, at times, high-velocity repetition. His growing interest in music for the left hand, across both classical and improvised disciplines, led to this exclusive session for the programme.
Also this week, a special musical tribute to saxophonist and improviser Lol Coxhill, featuring improvisations recorded in places associated with him, by friends and fellow performers such as Evan Parker, Sue Ferrar and Phil Minton.
Presenter: Jez Nelson
Producers: Peggy Sutton, Chris Elcombe & Phil Smith.
Last on