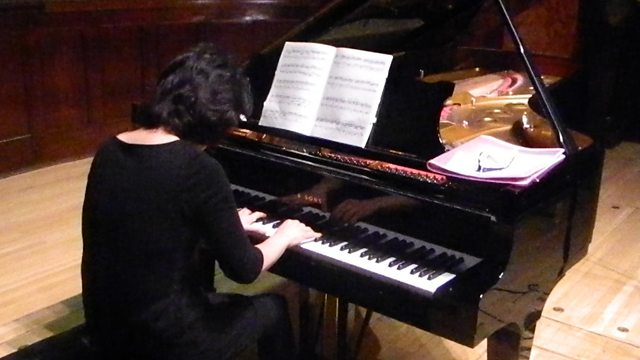 Noriko Ogawa
Live from the Wigmore Hall, London, acclaimed Debussy interpreter Noriko Ogawa performs all twelve of Debussy's piano Études (studies), which the composer described as hiding 'rigorous technique behind flowers of harmony'. These Debussy composed towards the end of his life in 1915 while he worked on a new edition of Chopin's piano works. And to highlight Debussy's feel for the Orient, Noriko Ogawa places Rain Tree Sketch II by Japanese Toru Takemitsu at the start of her recital. Written in homage to another great contributor to French Piano literature, Olivier Messiaen, this short work whispers ethereally, the pianist asked to render the music 'Celestially light'.
Presented by Sarah Walker.
Takemitsu: Rain Tree Sketch II
Debussy: 12 Etudes
Noriko Ogawa (piano).
Last on