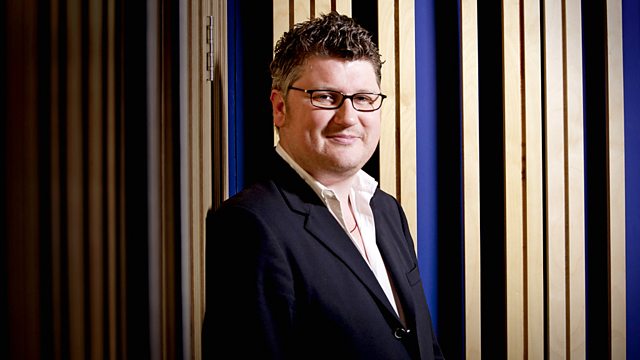 Hear and Now begins a two part exploration of the contemporary piano. This week Tom Service is joined by the pianistic adventurer Sarah Nicolls.
As part of Piano on the BBC, Sarah Nicolls gives her own take on some recent developments to the piano and its repertoire ending with the latest works where the piano keyboard itself represents merely the tip of an iceberg where the physicality of piano-playing and the cerebral world of computers combine.
And in the Hear and Now Fifty pianist Nicolas Hodges advocates Jean Barraqué's Chant après chant, for soprano, piano and percussion. It is one of just a handful of surviving works by this contemporary of Boulez and Stockhausen whose death in 1973 at the age of 45 robbed the contemporary musical world of one of its most innovative, thoughtful and deeply expressive voices. With commentary from author Paul Griffiths.
Music played
Artist: European Lucero Ensemble
Title: Clepsydra Op.47
Composer: Horatiu Radulescu
Album: Clepsydra
Label: Edition RZ
Catalogue Number: RZ1007, side 1, track 1
Duration: 1:50 (extract)
Performers: European Lucero Ensemble; Daniel Kientzy, saxophone; Horatiu Radulescu, dir.
Artist: Magda Mayas
Title: Shards
Composer: Magda Mayas
Album: Heartlands
Label: Another Timbre
Catalogue Number: AT25, track 1
Duration: 2:59 (extract)
Performers: Magda Mayas, p.
Artist: Andrea Neumann & Sabine Ercklentz
Title: Pruh
Composer: Andrea Neumann & Sabine Ercklentz
Album: Oberflachenspannung
Label: Charizma
Catalogue Number: CHA024, track 3
Duration: 1:30 (extract)
Performers: Andrea Neumann, piano; Sabine Ercklentz, trumpet and electronics)
Artist: Reinhold Friedel and Sukander Karadina
Title: Neo-Bechstein
Composer: Reinhold Friedel
Album: private tapes
Duration: 1:54 (extract)
Performers: Reinhold Friedel and Sukander Karadina
Artist: Pierre Malbos
Title: Les jeux d'eau d'Hubert Robert
Composer: Pierre Malbas
Album: private tapes
Duration: 3:49
Performers: Pierre Malbas
Artist: Sarah Nicholls
Title: My Name is Peter Stillman. That is not my real name (1st mvt: Popular Mysteries)
Composer: Larry Goves
Album: BBC Recording
Duration: 2:50
Performers: Sarah Nicholls
Artist: Sarah Nicholls
Title: Un Clou, von montesset le beton (check) mvt 2
Composer: Pierre Tremblay
Album: Private tapes
Duration: 3:39
Performers: Sarah Nicholls
Artist: Sarah Nicholls
Title: Valves
Composer: Hugo Morales
Album: private tapes
Duration: 3:40
Performers: Sarah Nicholls
Artist: Sarah Nicholls
Title: Motoric Stick Cadence
Composer: Sarah Nicholls
Album: private tapes
Duration: 3:45
Performers: Sarah Nicholls
Last on
More episodes
Previous
You are at the first episode