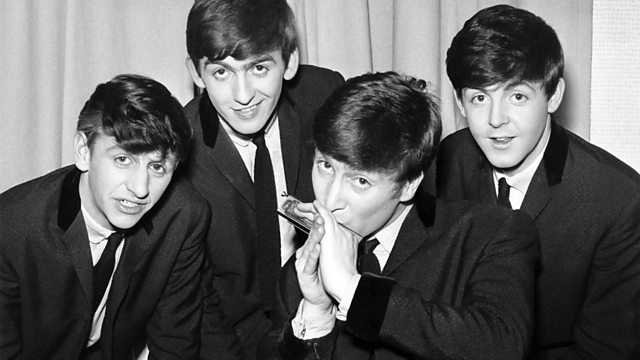 A Year in the Life: The Beatles 1962
To complement Radio 2's programmes celebrating what would have been John Lennon's 75th birthday, another chance to hear a programme broadcast in 2012, which narrates the pivotal breakthrough year for the newly mop-topped Liverpool beat combo via the recollections of those who knew and worked alongside them in 1962.
An oral history narrated by Liverpool contemporary Roger McGough, A Year In The Life recounts a familiar tale via the less-familiar recollections of those who were vital to The Beatles development in 1962.
The programme ranges from their unsuccessful January 1st audition for Decca records through to the recording and release of their breakthrough hit 'Love Me Do'.
A Year In the Life also reflects upon their crowning in the Merseybeat newspaper as the leading Liverpool group, their first radio broadcasts at the BBC's Manchester studios, the death of original bassist Stu Sutcliffe, their return to Hamburg's Star Club and the ousting of drummer Pete Best.
Contributors include Bill Harry (the editor of Merseybeat), Klaus Voorman (their close friend from Hamburg and the artist responsible for Revolver's striking sleeve), Pete Best (their original drummer), Joe Brown and Mike Berry (who shared bills with the group shortly before their national fame) Andy White (the studio session drummer who played on 'Love Me Do') and publicist Tony Calder (who promoted their first single).