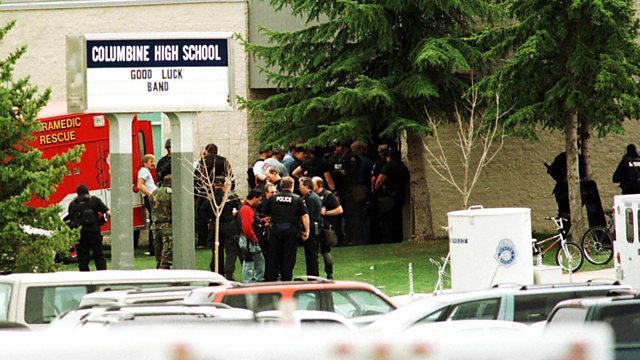 Read by Ryan McCluskey
Where were you when Kennedy was shot? That was the starting point for this series in which five writers are asked to build a story around a significant historical event and explore it in fiction. As well as the assassination of JFK, the writers explore the meltdown of Chernobyl, the Tottenham riots, Columbine and the splitting of the lithium atom.
People often ask the "Kennedy Question" to highlight the magnitude of the event itself. And occasionally we find ourselves in the thick of the moment. But just as interesting are the polarities, disjunctions and weird connections between the moment that shakes the world and the life of the everyday.
Episode Four: The Sandy by Toby Litt
In April 1999, a young beach bum in California gets word from his family in Colorado about a shooting at his sister's school - Columbine. But how will he react to the news?
Toby Litt was born in 1968 and grew up in Bedfordshire. In 2003, he was named one of Granta's Best of Young British Novelists. His most recent novel, King Death,was published in 2010. His stories, The Melancholy (2010) and People Carry Roses (2011) featured in previous Sweet Talk series for BBC Radio 4.
Produced by Jeremy Osborne
A Sweet Talk production for BBC Radio 4.
Last on