Add music you love and enjoy it with
Cliff Richard - Private Collection, EMI

Fantastic 80's Disc 1 (Various Artis, Columbia

The Beatles

A Hard Days Night

The Beatles - 1, Apple, 1

Kylie Minogue

Can't Get You Out Of My Head

(CD Single), Parlophone

Little Richard - British Hit Singles, Ace

Love & Pride - A Kick Up The 80's: Vo, Old Gold

I Can Dream About You, MCA

(CD Single), 141records/Lava/Atlantic

Sam Cooke - The Man & His Music, RCA

The Beatles

Strawberry Fields Forever

Magical Mystery Tour, Parlophone, 8

Andy Burrows

Because I Know That I Can

(CD Single), Play It Again Sam UK, 1

The Best Summer Ever (Various Artist, Virgin

(CD Single), Warner Bros, 1

Dancing In The Street (Various Artis, Universal Music Tv, 4

Mika

Celebrate

(CD Single), Island, 1

Looking Back - The Best Of Hall & Oat, BMG

Drivin' With Johnnie Walker (Various), Eastwest Records

Presley - The All Time Greatest Hits, RCA

Stevie Wonder

Uptight (Everything's Alright)

Dancing In The Street (Various Artis, Universal Music Tv

The Best Of Cult Fiction (Various), Virgin

Lemar

The First Time

Invincible, EMI, 1

20 Number 2's Of The 70's (Various), MFP

Kool & The Gang - The Singles Collect, Phonogram

James Brown

I Got You (I Feel Good)

Hits Of ... 65 & 66 (Vol.1), Polydor

The World Of Sheena Easton, EMI

(CD Single), Island Records, 1

Soul Groups (Various Artists), Knight Records

Million Sellers Vol.12 - The Sixties, Disky
Pause for Thought

With Rev Rob Gillion, Rector of Holy Trinity Church and St Saviours.

Our church is open all day for everybody to drop in light a candle, say a prayer or just sit and muse. Last week I had just come out of the church and unlocking my bike when a young lady in her early twenties peered over the railings. 'Do you do confessions? 'Well yes' I said' if you want a listening ear'. She didn't exactly want a formal confession, she wanted a new start, she wanted to draw a line under some painful experiences.

Drawing a line under something, implies closure, and the need to move on. In this season of party conferences someone suggested that politicians often use the phrase when something has gone wrong , hoping the problem won't be raised, rather than clearing the decks, dealing with it and moving on. So I was musing about the idea of drawing a line under something and where it comes from. Well I believe it comes from Jesus (Well I would wouldn't I!)

Jesus was faced with a young woman who had been accused of adultery and those in authority were going to stone her. Jesus stopped them and asked that whoever has no sin to throw the first stone. He then knelt down and drew in the sand. One by one they dropped their stones and left, until only the young woman was left. Jesus then stooped down again and drew in the sand. I believe he drew a line, for them and then for her. He then said does any one condemn you. Go and sin no more. He drew a line under her past and invited her to move on, start afresh.

I suppose that's what Confession (for me), is really all about, to find peace draw a line under the past and move on.
BBC Playlister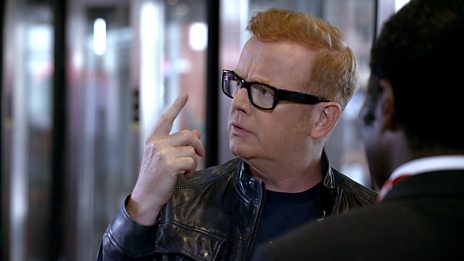 Chris has a song stuck in his head - but what is it? That's why he needs BBC Playlister!
500 WORDS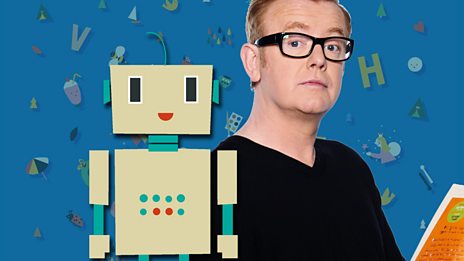 Featuring celebrity videos and top writing tips!
Podcast
Catch up with the latest Breakfast fun with Chris Evans. Hear the best stories and the biggest…