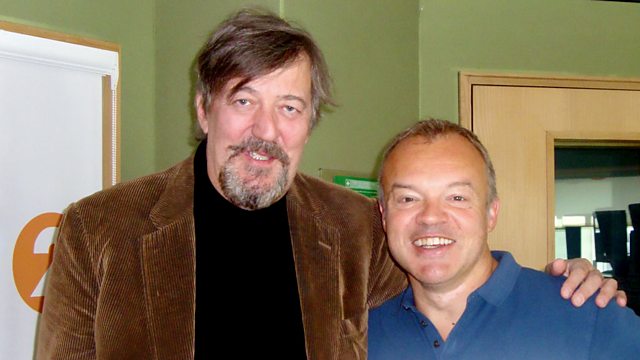 joined by Stephen Fry and Mathew Horne
Guest-wise: actor, writer, presenter, director, gadget guru (the list goes on and on) Stephen Fry stopped by to chat about the revival of Twelfth Night at London's Globe Theatre. Then, fellow thesp, Mathew Horne shared shaving tips while explaining the appeal of his new play, a revival of Charley's Aunt at The Menier Chocolate Factory.
In Grill Graham, Norton and McErlane showed no sympathy for soon-to-be 50 Trey, and encouraged Phillip to stop feeding his two daughters. The latter sounds harsher than it really was.
This week's I Can't Believe It's Not Better was a stinker from PJ and Duncan called Eternal Love. Much like its title, it seemed to go on forever. And ahead of Radio 2's new Beatles' season, the classic She's Leaving Home was the Tune With A Tale.
Last on